About
The Minnesota Historical Society preserves and makes available a wide range of materials chronicling Minnesota's history and culture. The goals of the Collections Department are to collect and preserve; provide access and interpretation; and engage in education and outreach. This blog is a tool to share these stories and let people know what is happening in the department.
See Collections Up Close Blog Archive
 Subscribe in a reader
Mason Dixon Line in Camp

ATTENTION: The following letter and transcription contain language that is derogatory. We have chosen to include this letter and it's complete transcription as it provides evidence of the racism many African American soldiers experienced while serving during the War. However, it may be offensive to readers.

In a diary entry from this day, Victor Johnson gives insight into race relations in the army. He writes about how an African American soldier and a white soldier from C Company got into a fist fight. Based on Johnson's writings, it seems that the African American soldier came out on top, which led to all of C Company going in search of the man with loaded rifles. In the camp segregated existed, which Johnson called "The Mason Dixon line". Even though African American soldiers were fighting against the Germans and putting their lives against the line just as much as any white soldier, discrimination still remained.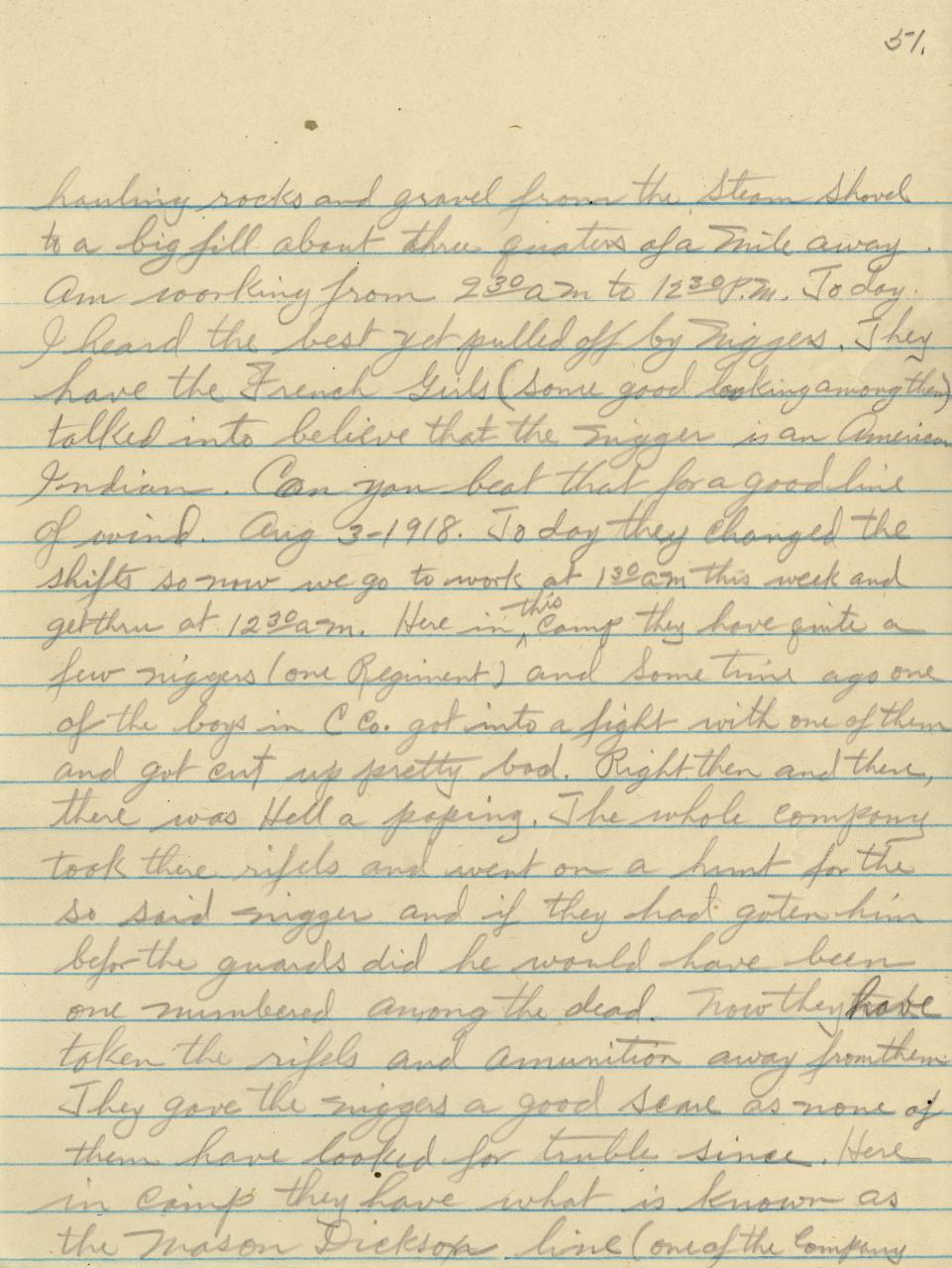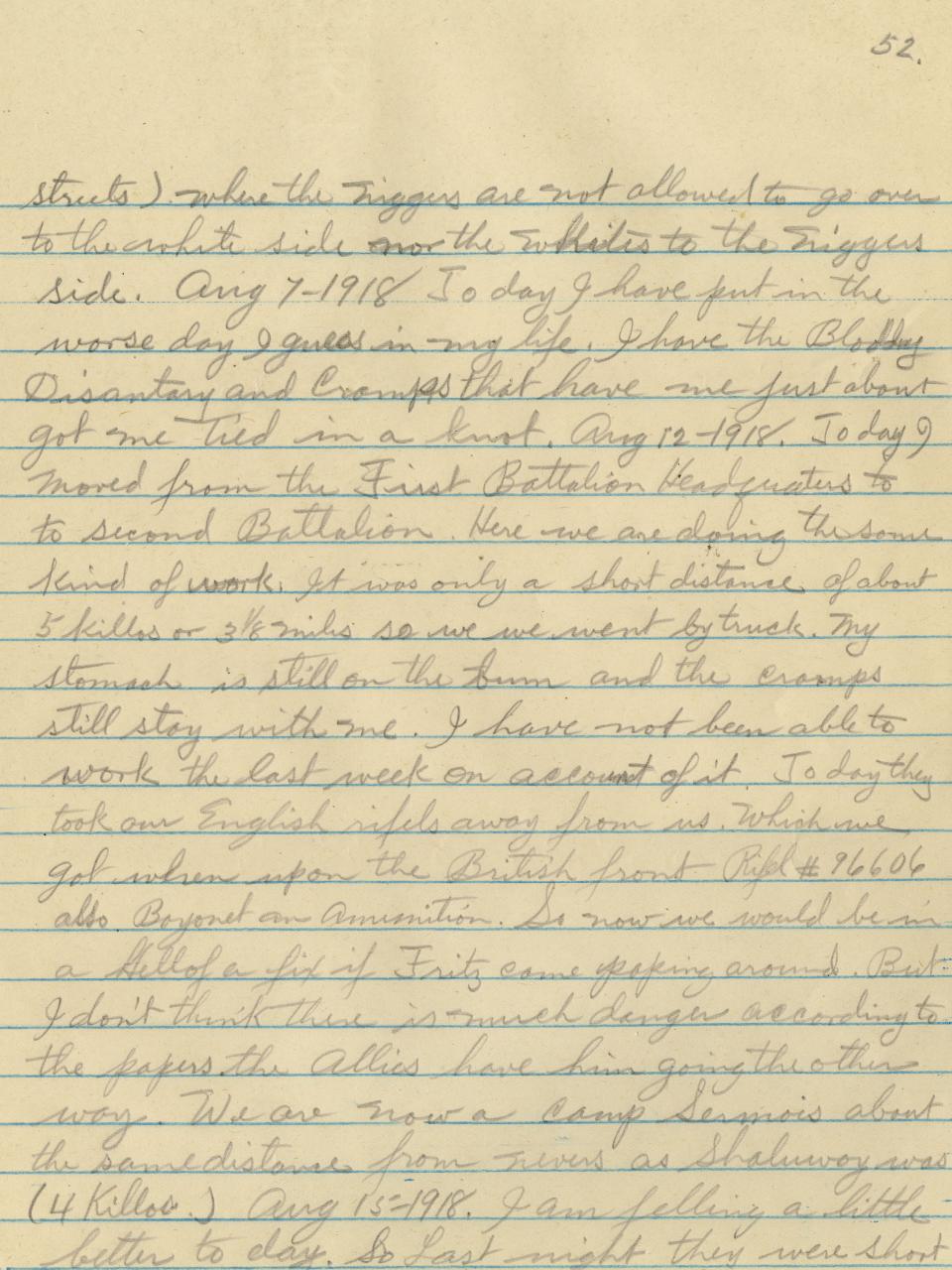 Aug 3-1918.
Today they changed the shifts so now we go to work at 1.30 am this week and get thru at 12.30 am. Here in this camp they have quite a few niggers (One Regiment) and some time ago one of the boys in C Co. got into a fight with one of them and got cut up pretty bad. Right then and there, there was Hell a poping (sic). The whole company took there rifels (sic) and went on a hunt for the so said nigger and if they had gotten him before the guards did he would have been one numbered among the dead. Now they have taken the rifels (sic) and amunition (sic) away from them. They gave the niggers a good some as none of them have looked for trouble since. Here in camp they have what is known as the Mason Dickson line (one of the company streets) where the niggers are not allowed to go over to the white side not the whites to the niggers side.

Citation: Victor O. Johnson Diary. Minnesota Historical Society, St. Paul, Minnesota. P1987