About
The Minnesota Historical Society preserves and makes available a wide range of materials chronicling Minnesota's history and culture. The goals of the Collections Department are to collect and preserve; provide access and interpretation; and engage in education and outreach. This blog is a tool to share these stories and let people know what is happening in the department.
See Collections Up Close Blog Archive
 Subscribe in a reader
Minneapolis Bars Then and Now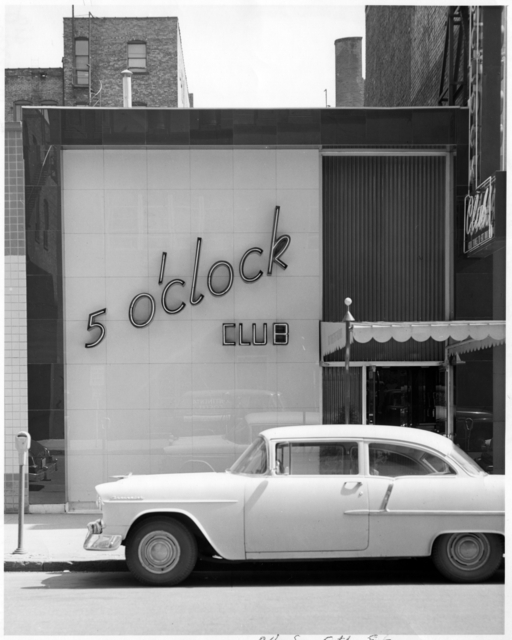 Gratuitously stealing the title from one of our favorite Minnesota history books, Twin Cities Then and Now by Larry Millet, Item of the Day presents an occasional series, Minneapolis Bars Then and (sometimes) Now.
This photograph shows the Five O' Clock Bar and Restaurant at 34 S. 5th St in 1959. This location is definitely not a bar anymore; the Nic apartment building now stands at the corner of Nicollet Mall and 5th St.
For more information or to purchase a photograph of this item, view this photograph in our collections database.