About
The Minnesota Historical Society preserves and makes available a wide range of materials chronicling Minnesota's history and culture. The goals of the Collections Department are to collect and preserve; provide access and interpretation; and engage in education and outreach. This blog is a tool to share these stories and let people know what is happening in the department.
See Collections Up Close Blog Archive
 Subscribe in a reader
Letter from Dirigible Training: Louis H. Maxfield

This handwritten letter is from Louis H. Maxfield to his mother in Buffalo, New York. He reports that he is "now in the south-west of France, learning to be a dirigible pilot." Most of the letter is very difficut to read, however, he also comments on the very old town he is in, both his current and preivious conditions, his interesctions with the French, and the effect of war on the area. Maxfield was born in Minnesota in 1883 and attended the Naval Academy before beginning Naval service in 1907. During World War I, he served as a dirigible pilot. A dirigible, or airship, is a lighter-than-air aircraft that generates lift using gas-filled bags, similar to a zeppelin. Maxfield eventually acheived the rank of Commander and worked on the development of the ZR-2 dirigible (also know as the R38) in England. He died on August 24, 1921 when an accident occured on the ZR-2 that destroyed the airship.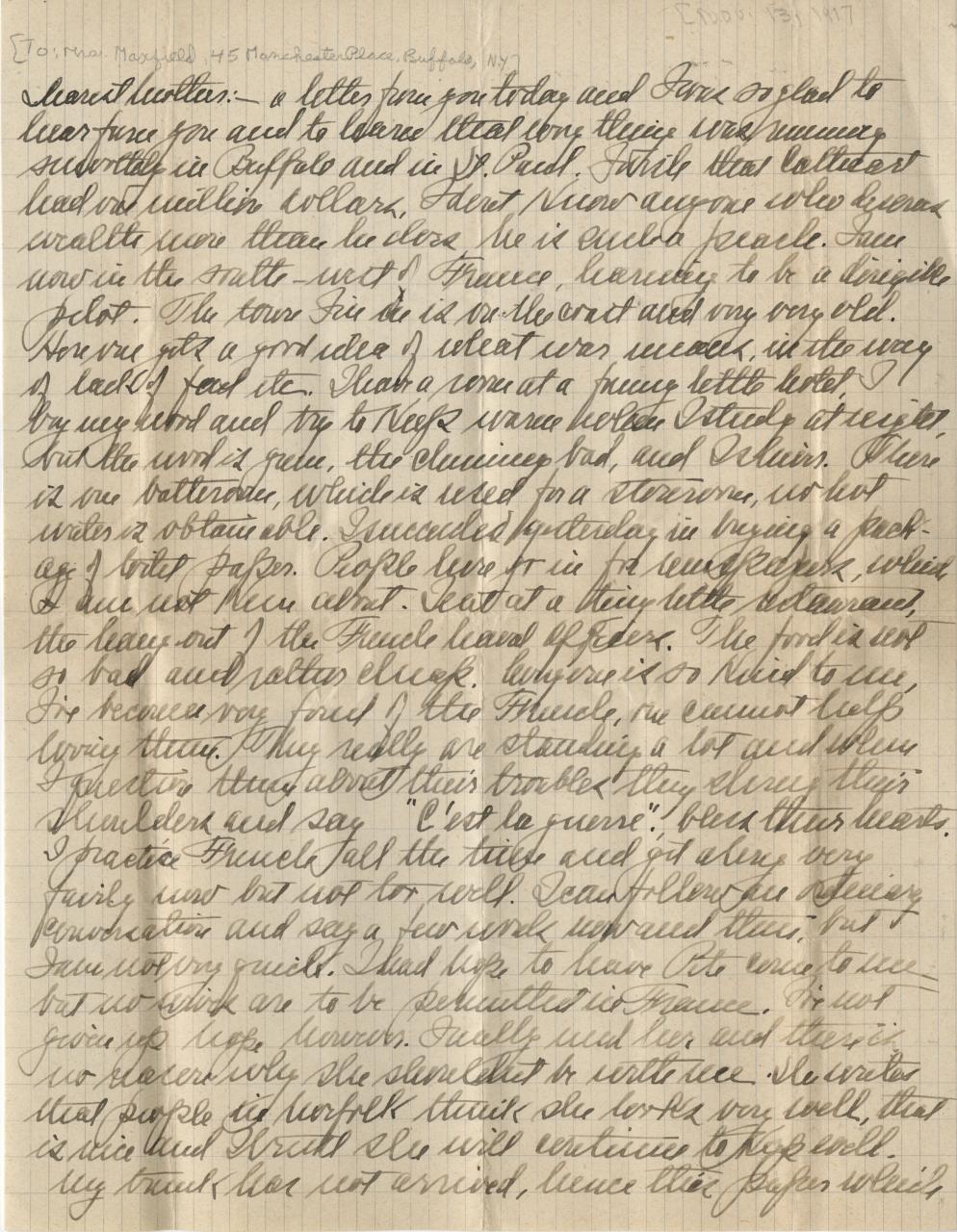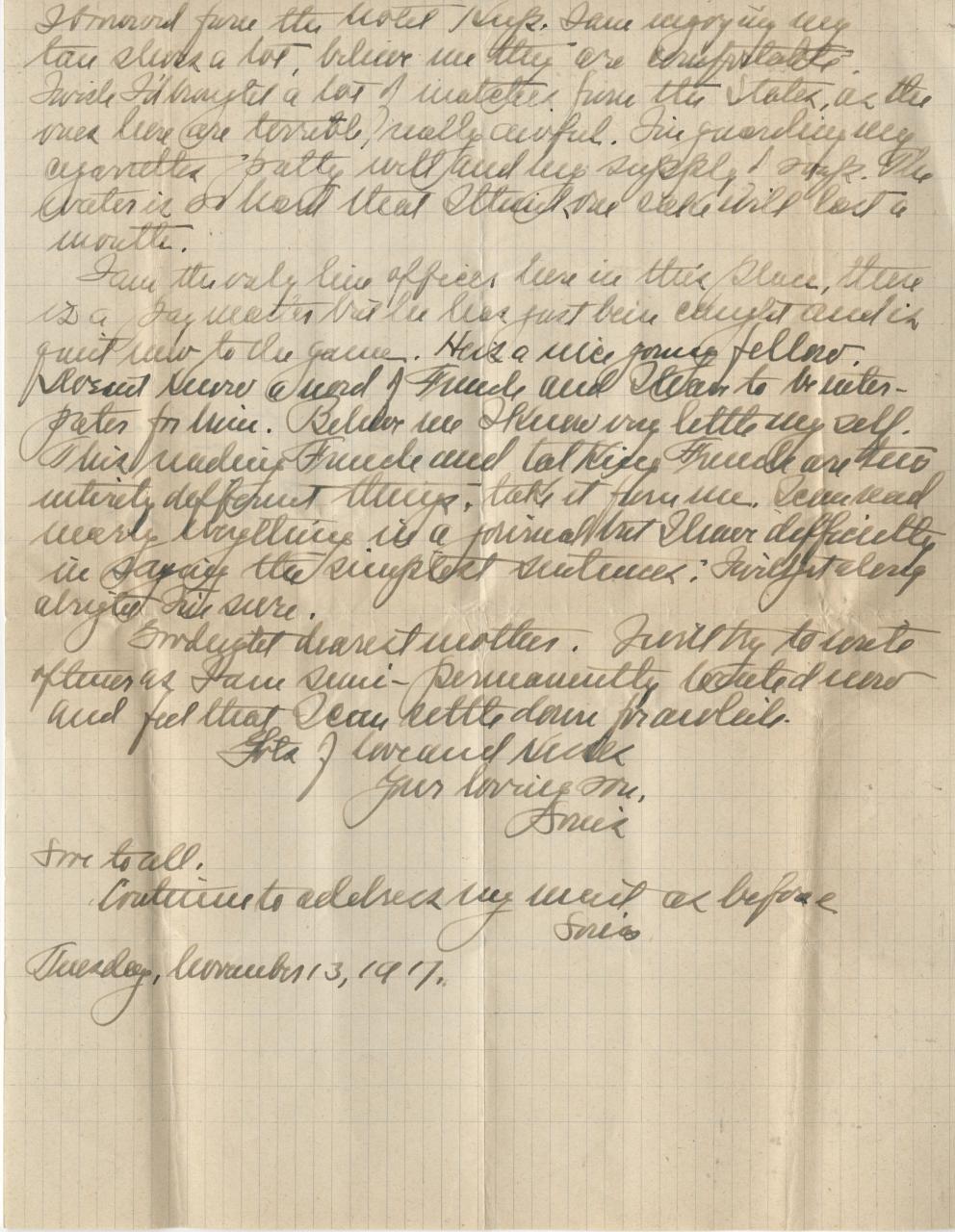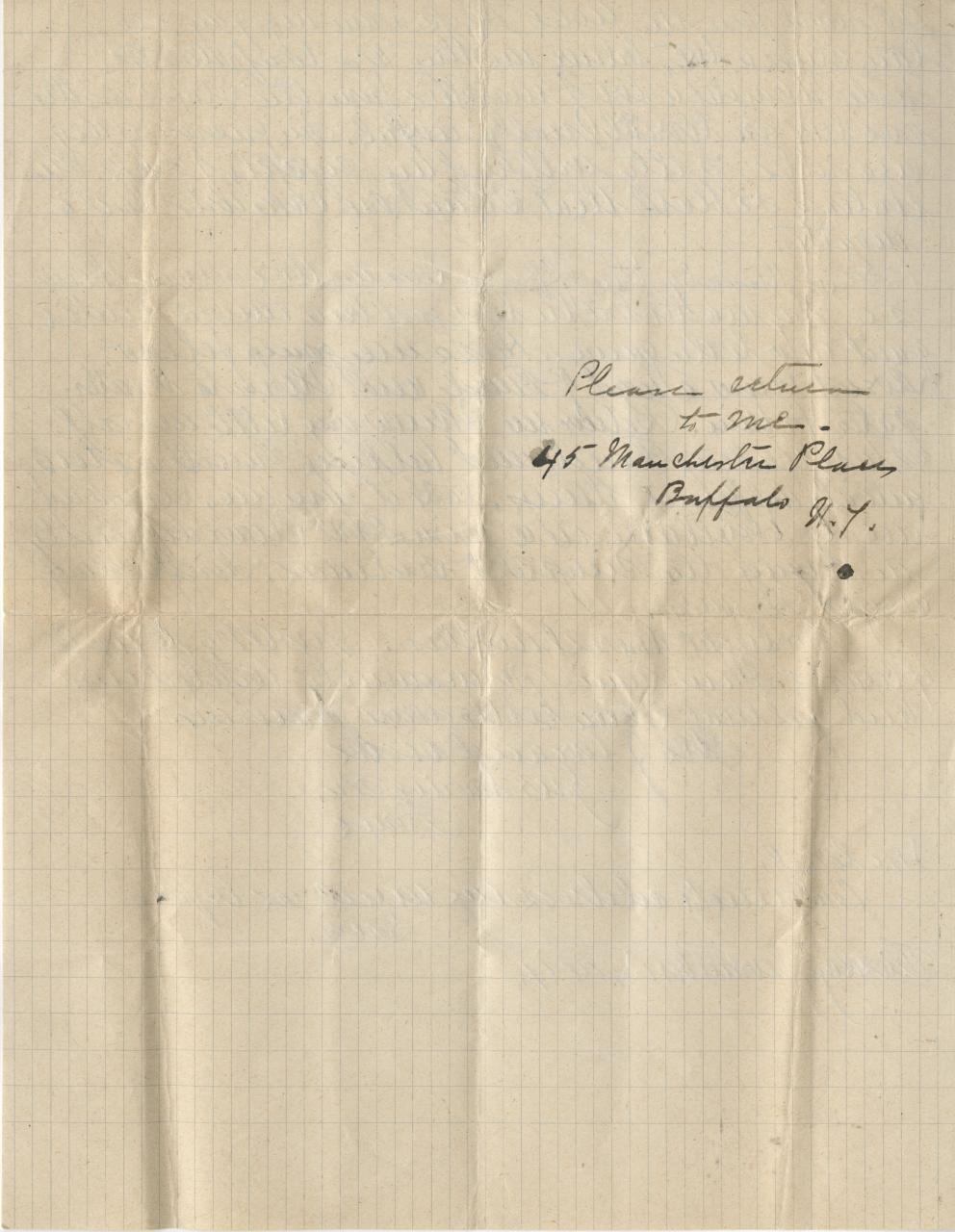 Dearest Mother:

a letter from you today and I was so glad to hear from you [...]. I am now in the south-west of france, learning to be a dirigible pilot. The town I'm in is on the coast and very very old. [...] I succeeded yesterday in buying a package of toilet paper. [...] The food is not so bad [...].

Your loving son,
Louis
Citation: Cathcart, Alexander Henry and Family. Papers. Corresp. and Misc. Papers, 1912-1921. Box 3 P985