About
The Minnesota Historical Society preserves and makes available a wide range of materials chronicling Minnesota's history and culture. The goals of the Collections Department are to collect and preserve; provide access and interpretation; and engage in education and outreach. This blog is a tool to share these stories and let people know what is happening in the department.
See Collections Up Close Blog Archive
 Subscribe in a reader
Backus and His Plane

his photograph shows David Backus with a plane he had just taken on a bombing mission. On the back of the photograph he gives several details about the plane, including the make, the type of engine it had and what machine guns were on it. Backus also talks about his friend O'Brion who was in the plane with him, taking pictures and also firing a gun. Backus has dozens of photos of the planes he flew while in the war; he was clearly immensely proud of becoming a pilot and of everything he accomplished.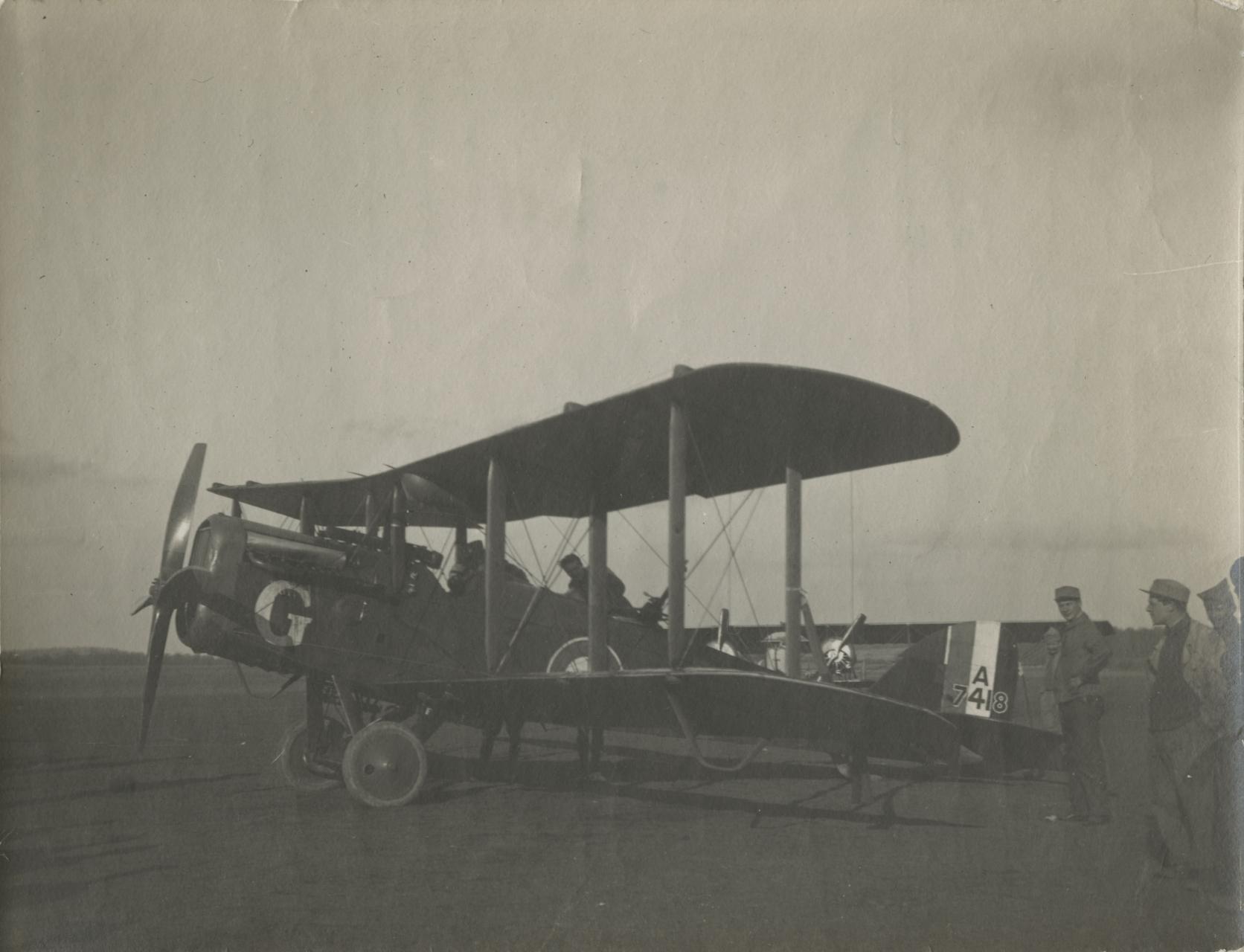 English-300H.P. Rolls- Royce Motor- Tye- DeHaviland- No. 4. Bi-place- Lewis and rickens Machine guns- Makes 125mi. per hr. @ 2000 meters [...] small tank topplane auxiliary gas tank. This motor casts 80,000 fires alone. See [motor] bottom. inside hold the bombs. Photos taken through bottom of plane by O'Brion in the Cockpit in back- also revolving [...]

Citation: David Backus Collection. Minnesota Historical Society, St. Paul, Minnesota. 123.D.10.7B