About
The Minnesota Historical Society preserves and makes available a wide range of materials chronicling Minnesota's history and culture. The goals of the Collections Department are to collect and preserve; provide access and interpretation; and engage in education and outreach. This blog is a tool to share these stories and let people know what is happening in the department.
See Collections Up Close Blog Archive
 Subscribe in a reader
Identification Please

This letter was sent from the American Red Cross National Headquarters to all of its Division Directors of Civilian Relief. It contains a memorandum from the Adjutant General stating that each enlisted man in the Army will be given a unique number for identification. But, as this system will take awhile to put in place, full names, grades, and organization will still be used on paperwork.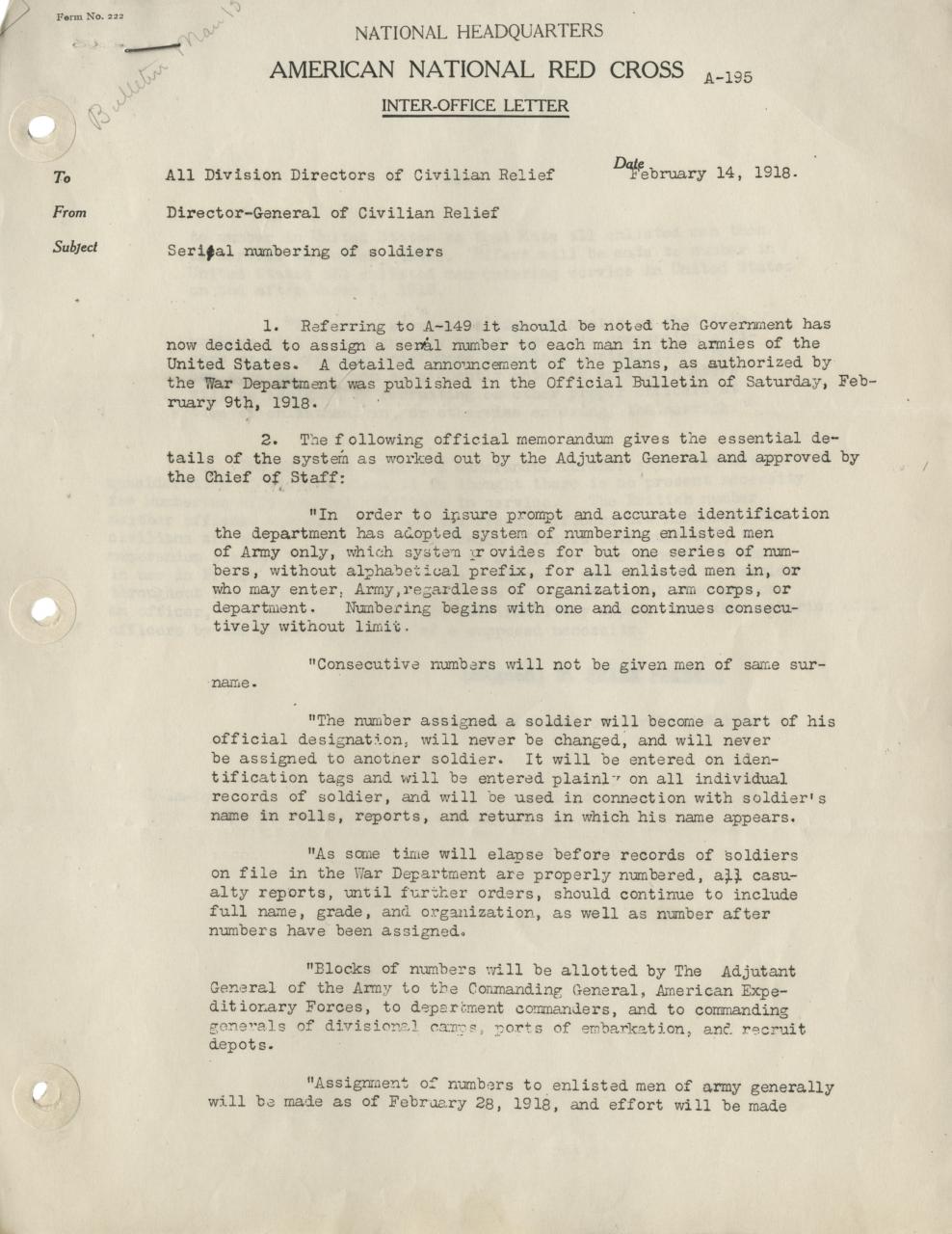 February 14, 1918
[...] 1. Referring to A-149 it should be noted the Government has now decided to assign a serial number to each man in the armies of the United States. [...] 2. The following official memorandum gives the essential details of the system as worked out by the Adjutant General and approved by the Chief of Staff: "In order to insure prompt and accurate identification the department has adopted system of numbering enlisted men of Army only, which system provides for but one series of numbers, without alphabetical prefix, for all enlisted men in, or who may enter Army, regardless of organization, arm corps, or department. Numbering begins with one and continues consecutively without limit. [...]

Citation: American Red Cross, Northern Division, records, 1915-1921. Minnesota Historical Society, St. Paul, Minnesota. P781