About
Northern Lights is a comprehensive curriculum for teaching Minnesota Studies at 6th grade. This blog highlights resources, opportunities and teaching tips related to Northern Lights.
 Subscribe in a reader
Teachers Like You Made NL Way Better: Here's How, Part 2
When the Northern Lights staff brainstormed topics for this blog, I knew right away what I wanted to write about. I love celebrating Northern Lights teachers, and I also enjoy inviting you behind the scenes. Putting together the Revised Second Edition was a massive undertaking that took four years (including upfront research). Many teachers influenced the process by providing feedback at various stages. But did you know we hired some teachers to do writing and editing as well? Here are stories of two of our most involved teachers.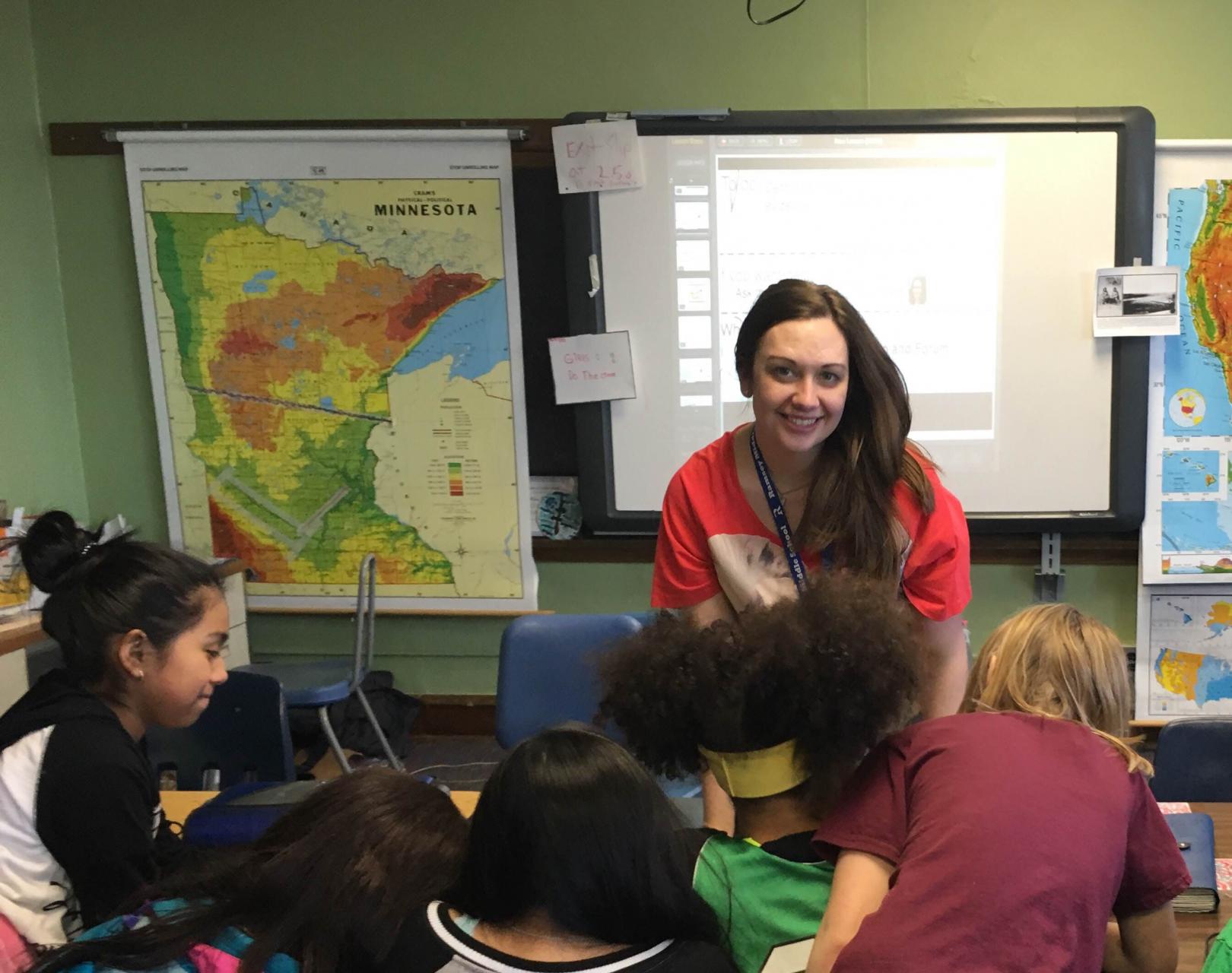 Kara Cisco, Ramsey Middle School, Minneapolis
If you enjoy the Immigrant Communities map in Ch. 7 (p. 136 of the print book), you have Kara and other focus group participants to thank.
When reviewing the previous version of this map, Kara pointed out that "since students are prompted to guess the origin of each town. . . the map should be more student friendly with some color and excitement." Hearing how she uses this map prompted us to add the homelands segment of the map.
If you--like us editors--have learned something about the circular flow model or human capital, you can tip your hat to Kara again. She identified places where topical sidebars would fit, then wrote related drafts. I especially appreciate her refrain, "Anytime you have people, you have human capital! You can find it anywhere in the book!"
Kara is now a high school teacher in St. Louis Park. We miss her and wish her well!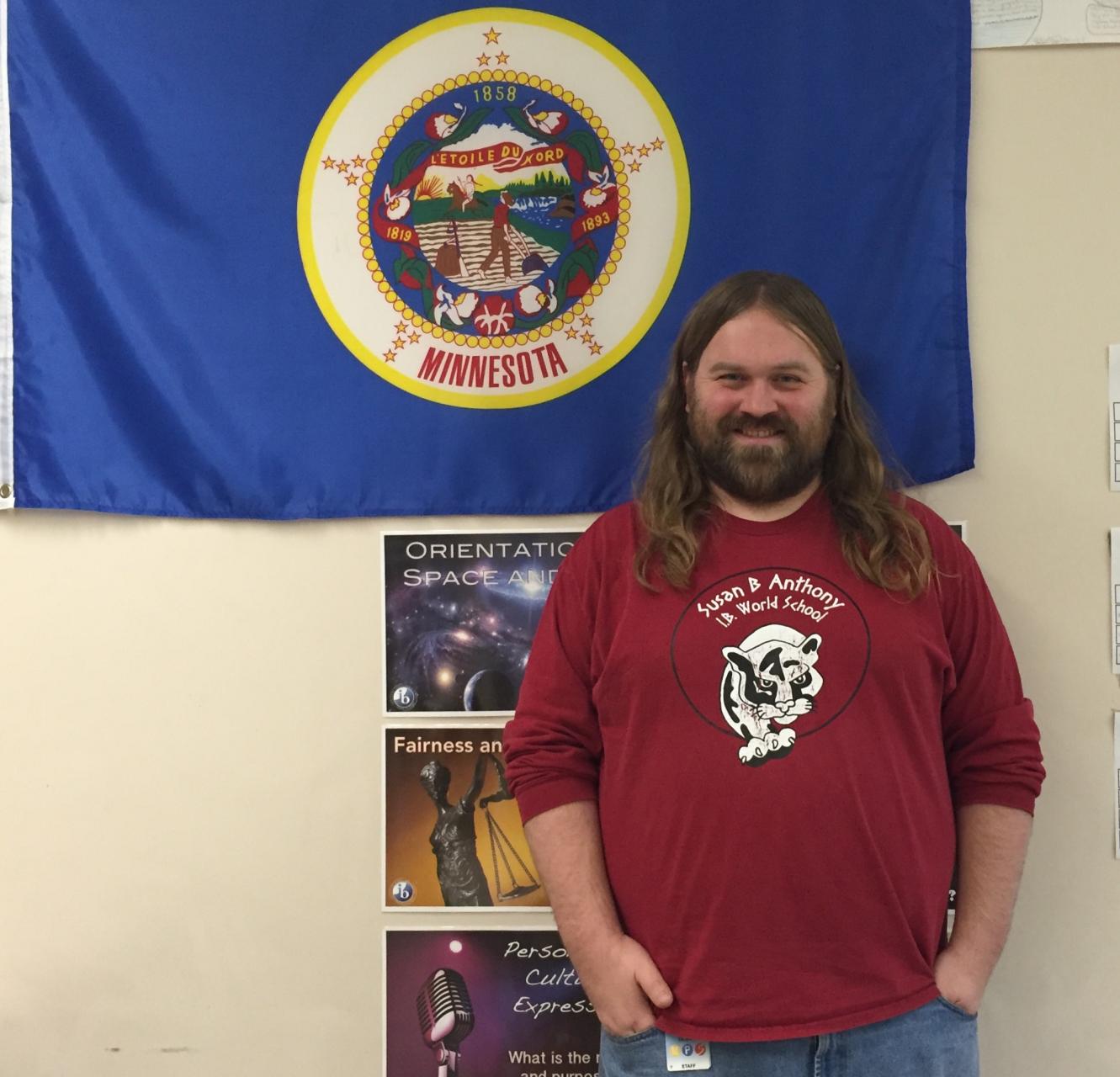 Ryan Olson, Anthony Middle School, Minneapolis
In addition to getting advice from the Learning, Law, & Democracy Foundation, we worked closely with Ryan Olson for civic and government connections. Based on activities he does in class, Ryan suggested countless ways for us to highlight standards related to chapter stories. Like Kara, he also recommended teacher's guide additions, tweaks to investigations, and even digital instructional ideas.
At one point along the way, we noticed many of our sidebars often introduced controversies, but historic and current. We weren't sure whether mentioning these in such a short format might pose a problem in the classroom, if teachers might not have time to address them. We sent a survey to teachers asking about this, and their response was universal and impassioned: Do *not* avoid discussing controversies! They're often the meat of instruction, and middle school education would be meaningless without them.
Thanks to Ryan, the curriculum contains a host of real-world civics controversies to dig into. He wrote drafts of sidebars throughout the Student Edition, and provided student-friendly examples of sovereignty (fishing rights), federalism (education), and government regulation (food safety labels)--just to name a few. He asked students powerful questions such as, "Who controls your school? There's no easy answer. Who do you think should have that power?"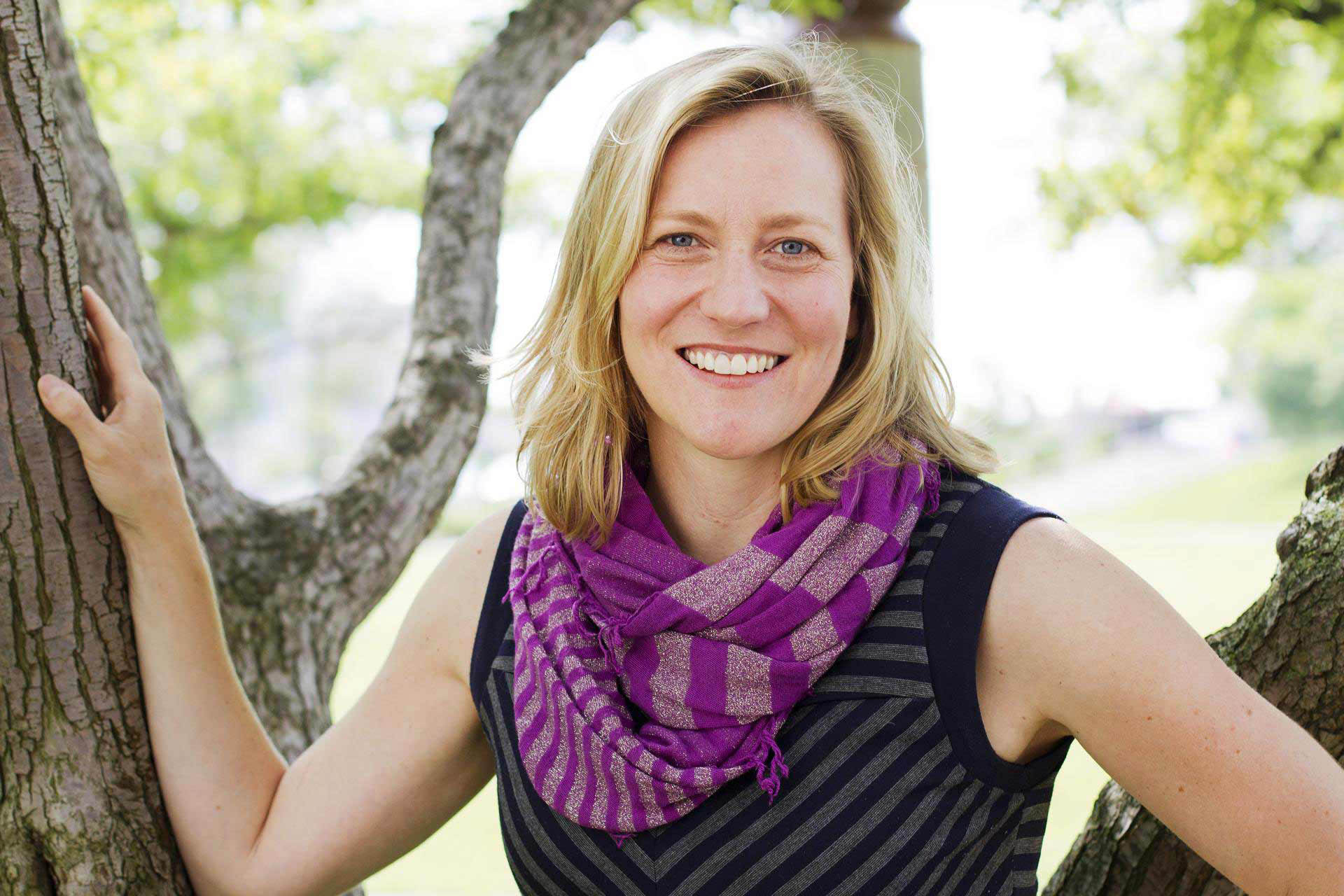 Suzi Hunn worked on Northern Lights  for almost 15 years. 
Thanks for Everything, Wonderful Teachers
I greatly enjoyed serving as a content editor on this project. In the end we solicited and reviewed feedback from more than 110 contributors, including historians, Ojibwe and Dakota scholars and educators, designers, reading specialists, professors, industry professionals, fact-checkers, and more. I'd be remiss if I did specifically call out the teachers, though!
This post is one of the last things I'll write in my role here at MNHS. After 14.5 years working with Northern Lights, I've accepted another position and will be leaving the Society. Working with all of you has been one of my favorite parts of the job. None of our work means anything without you do! You are so valued and valuable. Thanks for everything you do to bring Northern Lights alive in the classroom, and best of luck in the future!