For immediate release
Native American Artists-in-Residence to Focus on Dakota Arts and Games and Ojibwe Woodcarving
Artists selected for 2019 program hail from Sisseton Wahpeton Oyate and Leech Lake Tribal communities
The Minnesota Historical Society (MNHS) announced today two recipients for the 2019 Native American Artist-in-Residence program. This is the fifth year of the program which is designed to help revitalize traditional forms of Native American art. Each artist will serve a six-month paid residency to study the collections at MNHS and other institutions to aid in a better understanding of their respective art forms. They will also share this knowledge by developing community-based programming in their home communities. 
The 2019 awardees are: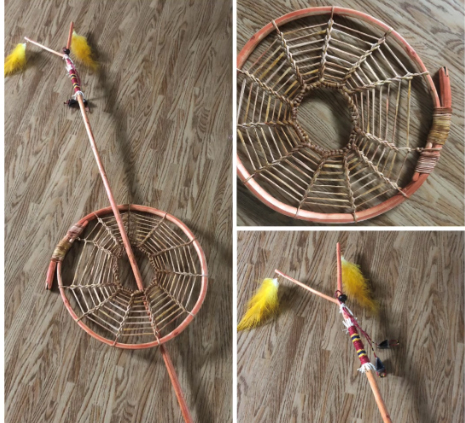 Jeremy Red Eagle is a member of the Sisseton Wahpeton Oyate. He lives in Waubay, South Dakota. 
Red Eagle plans to explore items in the MNHS collections including bows and arrows, and games, like Creator's game (traditional lacrosse), that play a part in defining roles for young men and boys in the Dakota community.
Red Eagle feels that sharing this work with his community is important because "teaching our traditional arts and games intertwine cultural teachings, values and revitalize the cultural significance [that] utilitarian arts bring to [a] cultural value system."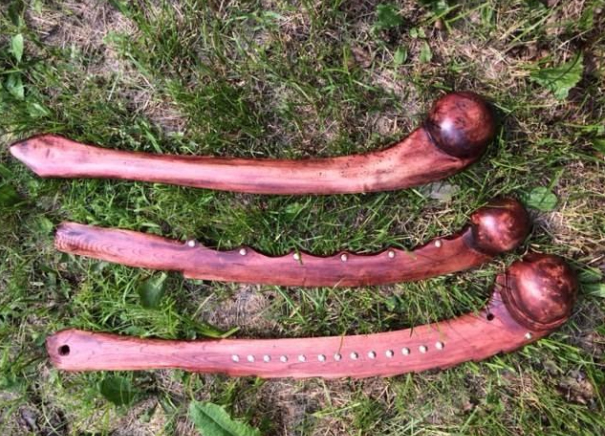 Gerald White is a member of the Leech Lake Band of Ojibwe. He lives in Deer River, Minnesota. 
White is an educator and woodcarver who plans to examine biikwaakadoo-baagamaagan or ball-headed clubs in MNHS collections. Initially used as implements of war, today the clubs are more commonly seen with powwow regalia, specifically the Woodland style, in which White dances. 
Through his community project, White hopes to "...promote the woodland dance and associated regalia and authentic materials, especially the warclub."
In addition to the residencies, two additional Encouragement Grants have been awarded to support artists to continue with their cultural arts and research. The grants consist of a stipend and a paid research visit to MNHS collections. The 2019 Encouragement Grant awardees are Jennie Kappenman, Red Lake Ojibwe, and LaVerne Whitebear, Fort Peck Assiniboine and Sioux and Sisseton Wahpeton Dakota. 
The 2019 Artists-in-Residence were selected based on the recommendations of a panel consisting of experts in the field of Native arts, history and culture. Find out more about the program and view works by previous awardees.
The Native American Artist-in-Residence program is made possible in part by a grant from the Margaret A. Cargill Philanthropies. 
About the Minnesota History Center
The Minnesota History Center houses the collections of the Minnesota Historical Society and is home to the History Center museum with innovative exhibits, Gale Family Library, café and museum store. The History Center is located at 345 W. Kellogg Blvd. in St. Paul. For more information, visit www.minnesotahistorycenter.org. 
The Minnesota Historical Society is a nonprofit educational and cultural institution established in 1849. MNHS collects, preserves and tells the story of Minnesota's past through museum exhibits, libraries and collections, historic sites, educational programs and publishing. Using the power of history to transform lives, MNHS preserves our past, shares our state's stories and connects people with history. Visit us at mnhs.org.