For immediate release
$242,129 National Endowment for the Humanities Grant Supports Digitizing Minnesota Newspapers in MNHS Collection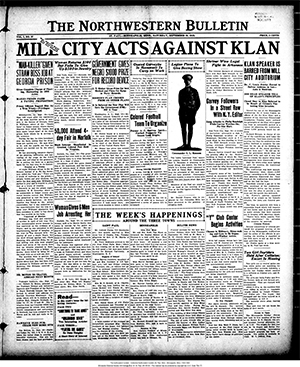 The Minnesota Historical Society (MNHS) recently received a $242,129 National Digital Newspaper Program grant from the National Endowment for the Humanities. With this two-year grant, staff will be able to digitize approximately 100,000 pages from the MNHS newspaper collection. 
A program created by the Library of Congress and the National Endowment for the Humanities, the National Digital Newspaper Program (NDNP) is a long-term project to provide a free database of information and select digitized pages of newspapers from across the country on the website Chronicling America. 
MNHS has been involved with the NDNP since 2007, and this funding has allowed staff to digitize approximately 525,000 pages from Minnesota newspapers over the last 12 years. The 2019-2021 grant will be MNHS's sixth NDNP grant.
MNHS recently wrapped up another two-year NDNP grant, and pages from the following Minnesota newspapers will soon be available on the Chronicling America website:
The Duluth Rip-saw & Saturday Press:  Known as "scandal sheets," these newspapers were shut down under Minnesota's Public Nuisance Law, which allowed judges to close papers deemed obscene or scandalous. The U.S. Supreme Court overturned this state law in 1931 after Minneapolis' Saturday Press challenged its closure. 
The Mirror/The Prison Mirror from Stillwater State Prison: First published in 1887, it is the longest continuously published prison newspaper in the country. It marked its 130th anniversary in 2017.
The Northwestern Bulletin, The Northwestern Bulletin-Appeal & the St. Paul Echo: These newspapers covered the Twin Cities African American community throughout the 1920s and were edited by prominent civil rights activist Roy Wilkins and his brother, Earl. 
In addition to adding select Minnesota newspapers to Chronicling America, MNHS also hosts its own extensive Minnesota Digital Newspaper Hub. Launched in 2013, the hub is a free, ever-growing resource with the goal to eventually have every Minnesota newspaper available online.
In August 2019, the Minnesota Digital Newspaper Hub surpassed the 3 million-page mark and features content from nearly 700 newspapers in all 87 Minnesota counties, dating back to 1849. 
Digitization of the MNHS newspaper collection for online access is made possible by the Legacy Amendment's Arts and Cultural Heritage Fund through the vote of Minnesotans on Nov. 4, 2008.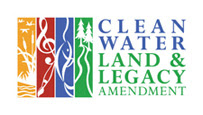 About the Minnesota Historical Society
The Minnesota Historical Society is a nonprofit educational and cultural institution established in 1849. MNHS collects, preserves and tells the story of Minnesota's past through museum exhibits, libraries and collections, historic sites, educational programs and publishing. Using the power of history to transform lives, MNHS preserves our past, shares our state's stories and connects people with history. Visit us at mnhs.org.

The Minnesota Historical Society is supported in part by its Premier Partner: Explore Minnesota Tourism.