For immediate release
Our Home: Native Minnesota Exhibit Developers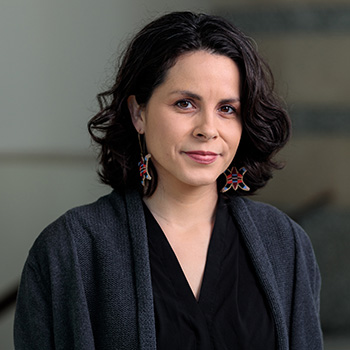 Dr. Kate Beane, director, Native American Initiatives
Beane (Flandreau Santee Sioux) holds a B.A. in American Indian Studies and a Ph.D. in American Studies from the University of Minnesota, Twin Cities. Previously, she served as a program and outreach manager at MNHS working with Dakota communities across the region. She currently teaches Dakota history at Minneapolis College, serves as a board member for the Native Governance Center, and is an urban Indian advisory board member for the Minnesota Indian Affairs Council.
As the director of Native American Initiatives at MNHS, Beane helps to strategize engagement practices with regional Indigenous communities. She advises MNHS on best practices for incorporating Native perspectives and voices on projects throughout the institution and at historic sites.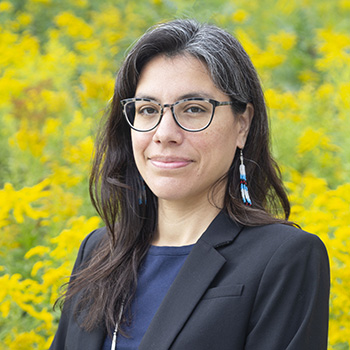 Dr. Mattie Harper DeCarlo, senior historian
DeCarlo (Bois Forte Band of Ojibwe) received her B.A. from Hamline University and her M.A. and Ph.D. in Ethnic Studies from the University of California, Berkeley. Dr. DeCarlo is a historian of the Great Lakes region of North America, U.S. settler colonialism and the construction of race and identity. Previously she served as a program and outreach manager of Native American Initiatives at MNHS working primarily with Ojibwe communities. She has also served as an assistant professor at UC San Diego in the Ethnic Studies department. 
As the senior historian at MNHS, DeCarlo guides and advises on MNHS interpretive content and conducts research and writing. She coordinates research projects, facilitates the incorporation of new scholarship into interpretive programs, and communicates the ways in which the institution reaches conclusions based on firm historical research. 
Additional MNHS exhibit developers include:
Rita Walaszek Arndt (White Earth Ojibwe), curatorial associate, Native American Collections
Ben Gessner, curator, Native American Collections