For immediate release
'We Are Hmong Minnesota' Opens March 7 at Minnesota History Center
Exhibit to commemorate the Hmong people, culture and contributions since the migration from war-torn Laos 40 years ago.
UPDATED: Aug. 12, 2015  The Minnesota History Center is pleased to announce the exhibit "We Are Hmong Minnesota" has been extended to Sunday, Jan. 3, 2016.
The Twin Cities metro is home to 66,000 Hmong, the largest urban Hmong population in the United States. Forty years ago, the Hmong began migrating to Minnesota, following their service fighting alongside American forces in the wars in Southeast Asia.
In commemoration of the anniversary a new exhibit, "We Are Hmong Minnesota," will run March 7-Nov. 29, 2015, at the Minnesota History Center in St. Paul. It is the brainchild of independent researcher and writer Noah Vang, "Hmong Today" editor Wameng Moua, and Director of the Center for Hmong Studies and Concordia University Professor of History, Lee Pao Xiong.
The exhibit showcases Hmong culture and contributions to Minnesota and the nation over the past 40 years. Told through first-hand accounts and supported by artifacts and multimedia presentations, the exhibit presents rich stories of hardship and success.
"The Hmong are a resilient people. After fighting for the CIA in the secret war in Laos, many arrived in Minnesota with very little or nothing, and without a homeland," said Noah Vang, exhibit developer. "But today we are politicians, professors, business owners and U.S. citizens."
Public Programs, Companion Exhibit and MNHS Press Books
This exhibit is part of a larger MNHS initiative to commemorate the 40th anniversary of Hmong migration to Minnesota. Additional offerings include:
We Are Hmong Minnesota Family Day
Minnesota History Center, March 7, 2015, 11 a.m. to 4 p.m.
The exhibit will open with a family day filled with music, dance, fashion, games and hands-on activities. Admission is free.
Paj Ntaub: Hmong Textiles from the Permanent Collection
James J. Hill House, April 10-Nov. 29, 2015
View a companion exhibit of 50 Hmong textiles including appliqué, embroidery and batik work in traditional and commercial forms. The exhibit is free with a tour of the Hill House, or can be viewed alone for $2.
Hmong titles from MNHS Press
Explore the rich history of Minnesota Hmong through popular MNHS Press titles including history books, cookbooks, art books, and articles in Minnesota History magazine and MNopedia.
Other public programs include a film festival, lectures, a guest in the gallery series and a summer music performance. Visit mnhs.org/calendar to find out more.
"We Are Hmong Minnesota" is funded in part by the Legacy Amendment's Arts and Cultural Heritage Fund (ACHF) through the vote of Minnesotans on Nov. 4, 2008.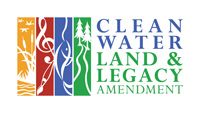 About the Minnesota Historical Society
The Minnesota Historical Society is a non-profit educational and cultural institution established in 1849. The Society collects, preserves and tells the story of Minnesota's past through museum exhibits, libraries and collections, historic sites, educational programs and book publishing. Using the power of history to transform lives, the Society preserves our past, shares our state's stories and connects people with history.
The Minnesota Historical Society is supported in part by its Premier Partners: Xcel Energy and Explore Minnesota Tourism.