For immediate release
Minnesota Historical Society Recruits Top Candidates to Oversee Programs at State Historic Sites, Lead Forest History Center
The Minnesota Historical Society's Division of Historic Sites and Museums is pleased to announce that Richard M. Josey Jr. of Newport News, VA has been named Manager of Programs and Jeffrey D. Johns, from North Richland Hills, TX will lead the Forest History Center in Grand Rapids. Both new hires will start their positions effective Sept. 4, 2012.
Richard M. Josey Jr., Manager of Programs, Historic Sites and Museums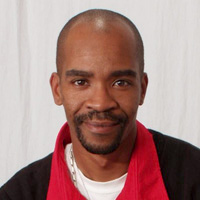 Josey has spent more than 15 years developing education-based programs at The Colonial Williamsburg Foundation. Josey began his career in 1985 as a history interpreter portraying African-American experiences in the 17th and 18th centuries, including slavery. In 2001 he became a manager of interpretive programs and since then has supervised staff and developed programs that cross class, race and gender boundaries.
Josey also spent four years in the United States Air Force where he developed leadership and management skills. He earned the title Airman of the Month in 1996. Josey holds a degree in Computer Science from the ECPI College of Technology in Virginia.
As the manager of programs, Josey will direct the development of interpretive programs and provide administrative supervision and policy support for the Society's network of historic sites and museums.
A native of Virginia, Josey looks forward to relocating to Minnesota. He sees the role of the Minnesota Historical Society to use history as a way to "help us understand our present and serve as inspiration to our daily lives."
Jeffrey D. Johns, Site Manager, Forest History Center, Grand Rapids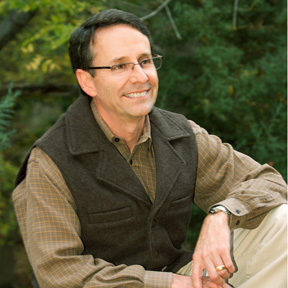 Johns has a unique combination of experiences. Born in Boise, Idaho, Johns lived in what he called "mountain and forest country" for more than 25 years, even working for the Boise Cascade Corporation before becoming a museum specialist.
For the past ten years Johns has led exhibit development and educational programming, and directed museums. Most recently he served as executive director for the Fort Worth Air & Space Museum Foundation. In this position he oversaw the operations of the foundation and led the creation, financial development and marketing of a new exhibit titled "Ascent...When Dreams Defy Gravity" which premiered in the summer of 2011. He has excellent administrative and managerial skills as well as program content experience.
Johns holds an M.A. in museum studies from the University of Nebraska and a B.A. in history from Boise Sate University.
At the Forest History Center Johns will oversee the daily operations of the historic site including supervising a program and facilities staff, managing interpretive content, developing new programs and expanding relationships with local communities.
At the Forest History Center, living-history characters acquaint visitors with life in a recreated 1900 logging camp and a log-drive floating cook shack moored on the Mississippi river. A 1930s forest ranger's cabin, fire tower and self-guided trails are part of the site, along with exhibits and a renovated visitor center which opened in 2004.
The Minnesota Historical Society is a non-profit educational and cultural institution established in 1849. The Society collects, preserves and tells the story of Minnesota's past through museum exhibits, libraries and collections, historic sites, educational programs and book publishing. Using the power of history to transform lives, the Society preserves our past, shares our state's stories and connects people with history.
The Minnesota Historical Society is supported in part by its Premier Partners: Xcel Energy and Explore Minnesota Tourism.