For immediate release
Release dated:
February 15, 2017
Media contacts:
Lauren Peck, 651-259-3137, lauren.peck@mnhs.org
Jessica Kohen, 651-259-3148, jessica.kohen@mnhs.org
Fall & Winter on the Oliver Kelley Farm
As fall arrives in Minnesota, visitors can celebrate the harvest season by helping bring in produce from the gardens and then heading to the kitchen to preserve food. Learn how the grain crop comes in from the fields and how the farm prepares for winter.
Fall and winter events and programs include: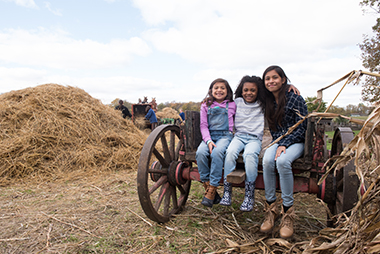 Starting in November, Oliver Kelley Farm closes for the season, but keep an eye out for special events on the MNHS calendar during the winter months.