Events
Mill City Museum plays host to a variety of events large and small all year long.
June 25–28, 2018
Play music, bake bread, and construct books, all while looking at how water connects our creativity! Children can enjoy new experiences each day at four top art centers.
July 4, 2018
Head outside for family fun and entertainment during the Minneapolis' Red, White, and Boom celebration. Tickets include museum admission.
July 13, 15, 17, 19, 20, 22 & 24, 2018
Find world-class performances in an outdoor venue, the Ruin Courtyard. The 2018 season opera is Carmen.
Wednesdays in August
Hear music by local artists in the stunning Ruin Courtyard at this unique happy hour experience.
September 29, 2018
Celebrate the harvest German-style at this free family event. Enjoy food, demos, live German music and dancing, and kids' activities.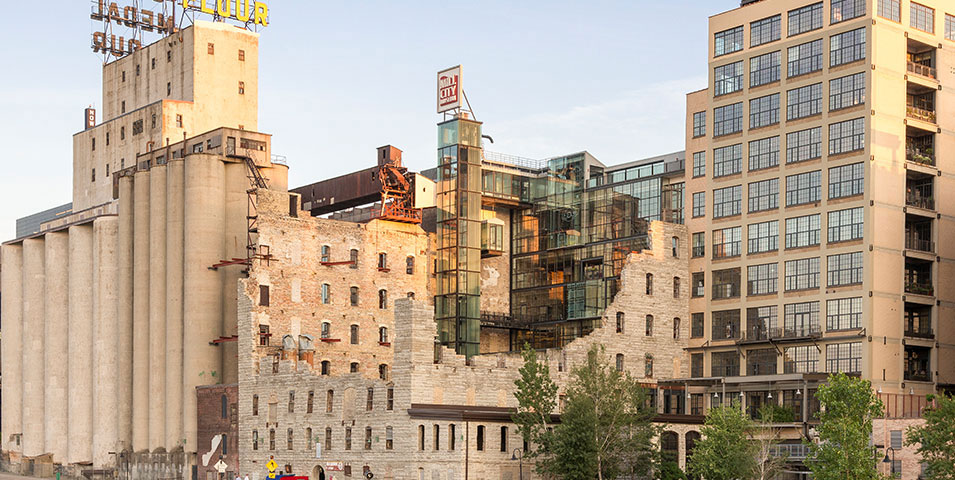 An "Eventually" Christmas: Holidays at the Mill
December
Ride the Flour Tower elevator during each scene of this comic and heartwarming theatrical performance. Based on true accounts of the 1920 Washburn Crosby holiday party. Includes refreshments and museum admission.