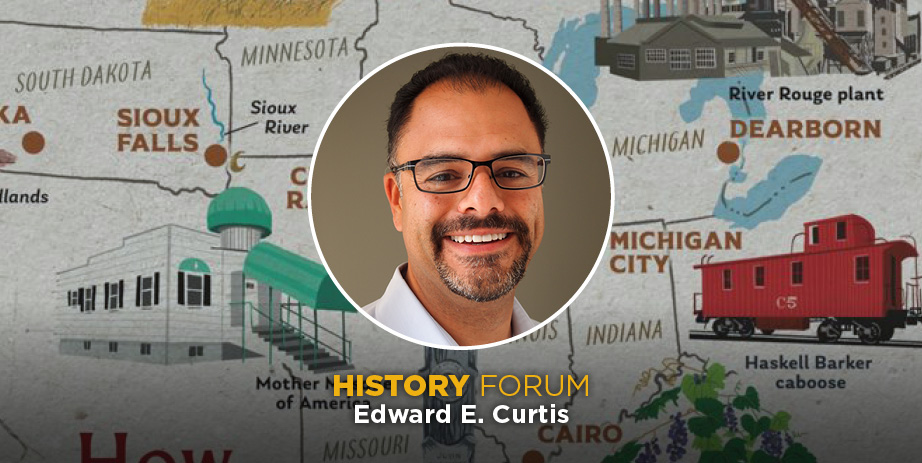 History Forum
Muslims of the Heartland
345 W. Kellogg Blvd.
St. Paul, MN 55102
United States
Cost
$16 in-person, $12 virtual
About This Event
Since 2004, the Minnesota Historical Society's History Forum has explored the richness, expansiveness, and complexity of American history with some of the nation's best scholars. That tradition continues in 2024 with six lectures highlighting the diversity and excellence of today's historical scholarship.
Edward E. Curtis IV—scholar of Black, Muslim, and Arab American history and life—uncovers the surprising history of Muslim life in the American Midwest through multiple generations of Syrian American families. 
From the plains of the Dakotas to the factories of Motor City, Curtis' richly detailed history reveals Muslim Americans at the heart of key American institutions like the assembly line, the family farm, the dance hall, and the public school. This fresh portrayal of a familiar region reveals how, for over a century, Midwestern Syrians have created a life that was Arab, Muslim, and American—all at the same time.

All lectures will take place in the 3M auditorium at the Minnesota History Center. Lectures are at 10 am (in-person or virtual) and 2 pm (in-person), with live captioning available at 2 pm. 
Individual Event Tickets: $16 in-person 
Individual Event Tickets: $12 virtual 
Cost
$16 in-person, $12 virtual
Additional Dates
Questions? Contact us.
651-259-3000