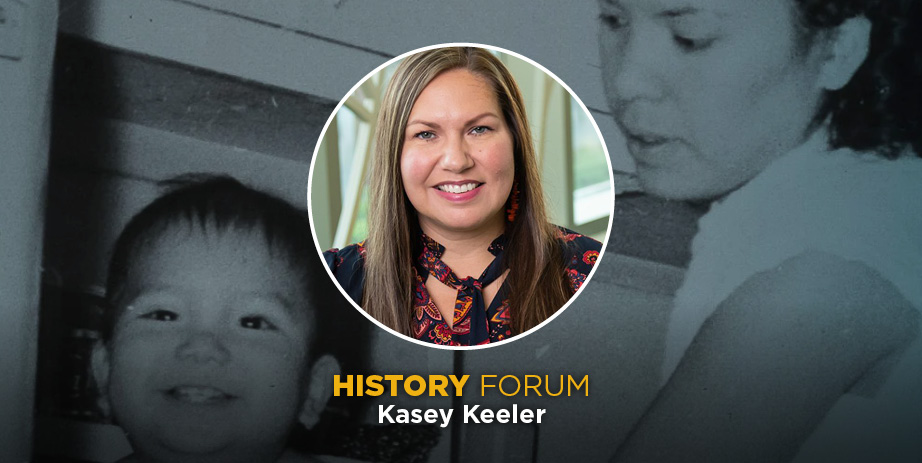 History Forum
American Indians & the American Dream
345 W. Kellogg Blvd.
St. Paul, MN 55102
United States
Cost
$16 in-person, $12 virtual
About This Event
Since 2004, the Minnesota Historical Society's History Forum has explored the richness, expansiveness, and complexity of American history with some of the nation's best scholars. That tradition continues in 2024 with six lectures highlighting the diversity and excellence of today's historical scholarship.
In her groundbreaking history of the urbanization and suburbanization of Native communities in Minnesota, Kasey Keeler shows how American Indians have navigated the intersection of federal Indian policy and federal housing policy to access homeownership, particularly in the suburbs. 
From the Homestead Act of 1862 to the housing bubble of the early 2000s and today's Wall of Forgotten Natives, Keeler offers new ways to think about histories of place and placemaking for American Indians here in Minnesota and highlights the contradictions and limits of the ever-alluring American Dream.
All lectures will take place in the 3M auditorium at the Minnesota History Center. Lectures are at 10 am (in-person or virtual) and 2 pm (in-person), with live captioning available at 2 pm. 
Individual Event Tickets: $16 in-person 
Individual Event Tickets: $12 virtual 
Cost
$16 in-person, $12 virtual
Additional Dates
Questions? Contact us.
651-259-3000