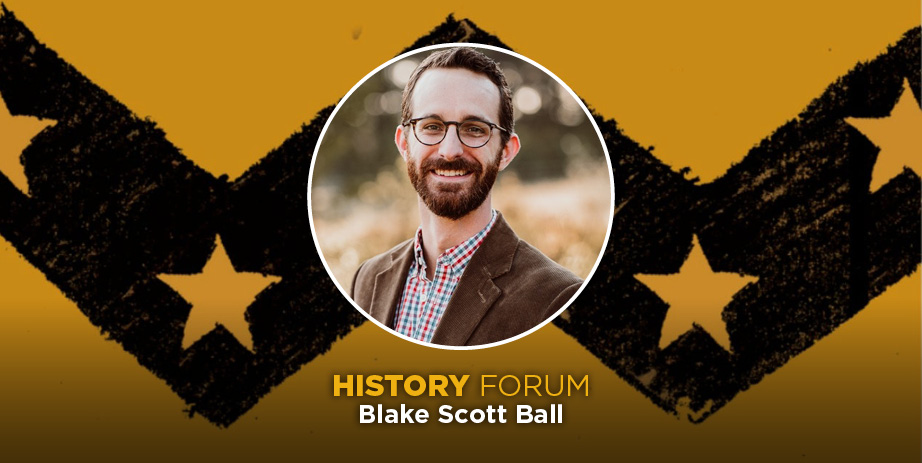 History Forum
Charlie Brown's America
345 W. Kellogg Blvd.
St. Paul, MN 55102
United States
Cost
$16 in-person, $12 virtual
About This Event
Since 2004, the Minnesota Historical Society's History Forum has explored the richness, expansiveness, and complexity of American history with some of the nation's best scholars. That tradition continues in 2024 with six lectures highlighting the diversity and excellence of today's historical scholarship.
For nearly fifty years, Charles Schulz's Peanuts was a mainstay of American popular culture, with many arguing that it was beloved precisely because it was apolitical in a postwar period of social and political turmoil. Historian Blake Scott Ball challenges that common perception, showing us how Peanuts has always been political. 
Through fan letters, interviews, and behind-the-scenes documents, Ball reveals how Schulz's beloved comic strip was a daily, decades-long conversation about the rapidly changing politics of his time, including the battles over the Vietnam War, racial integration, feminism, and the future of a nuclear world.
All lectures will take place in the 3M auditorium at the Minnesota History Center. Lectures are at 10 am (in-person or virtual) and 2 pm (in-person), with live captioning available at 2 pm. 
Individual Event Tickets: $16 in-person 
Individual Event Tickets: $12 virtual 
Cost
$16 in-person, $12 virtual
Additional Dates
Questions? Contact us.
651-259-3000