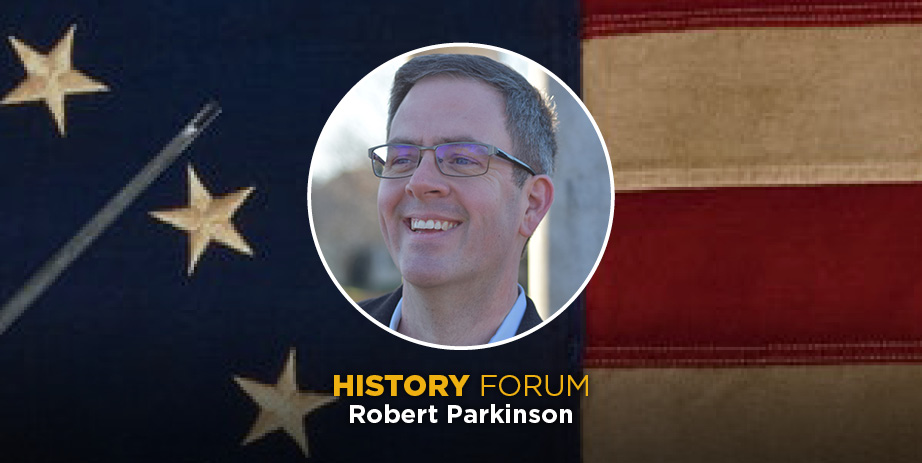 History Forum
Thirteen Clocks: How Race United the Colonies
345 W. Kellogg Blvd.
St. Paul, MN 55102
United States
Cost
$16 in-person, $12 virtual
About This Event
Since 2004, the Minnesota Historical Society's History Forum has explored the richness, expansiveness, and complexity of American history with some of the nation's best scholars. That tradition continues in 2024 with six lectures highlighting the diversity and excellence of today's historical scholarship.
In his celebrated account of the origins of American unity, John Adams described July 1776 as the moment when thirteen clocks managed to strike at the same time. So how did these American colonies overcome long odds to create a durable union capable of declaring independence from Britain? 
In this powerful history of the fifteen tense months that culminated in the Declaration of Independence, Robert G. Parkinson provides a troubling answer: racial fear. Tracing the circulation of information in the colonial news systems that linked patriot leaders and average colonists, Parkinson reveals how the system's participants constructed a compelling drama featuring virtuous men who suddenly found themselves threatened by ruthless Indians and defiant slaves acting on behalf of the king.
All lectures will take place in the 3M auditorium at the Minnesota History Center. Lectures are at 10 am (in-person or virtual) and 2 pm (in-person), with live captioning available at 2 pm. 
Individual Event Tickets: $16 in-person 
Individual Event Tickets: $12 virtual 
Cost
$16 in-person, $12 virtual
Additional Dates
Questions? Contact us.
651-259-3000