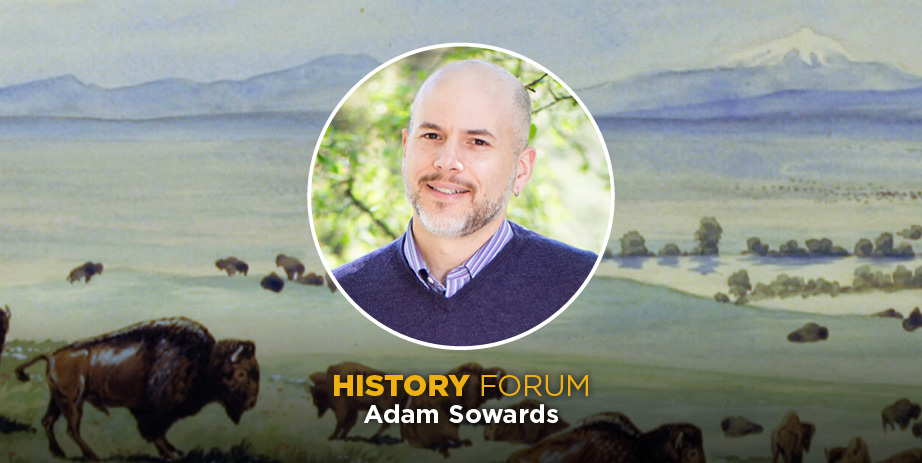 History Forum
Making America's Public Lands
345 W. Kellogg Blvd.
St. Paul, MN 55102
United States
Cost
$16 in-person, $12 virtual
About This Event
Since 2004, the Minnesota Historical Society's History Forum has explored the richness, expansiveness, and complexity of American history with some of the nation's best scholars. That tradition continues in 2024 with six lectures highlighting the diversity and excellence of today's historical scholarship.

Join environmental historian Adam Sowards as he traces the long history of public lands in the United States from the beginning of the republic to current events. The concept of "public" has always been one of competing visions and values, from homesteaders attempting to realize the ideal of the Jeffersonian republic, to western ranchers using the open range to promote free enterprise, to wilderness activists who see these lands as wild places, free from human encumbrance. 
Sowards deftly navigates the complex history of nearly 640 million acres of land and its intimate relationship to ongoing debates about our national identity, values, and politics.

All lectures will take place in the 3M auditorium at the Minnesota History Center. Lectures are at 10 am (in-person or virtual) and 2 pm (in-person), with live captioning available at 2 pm. 
Individual Event Tickets: $16 in-person 
Individual Event Tickets: $12 virtual 
Cost
$16 in-person, $12 virtual
Additional Dates
Questions? Contact us.
651-259-3000