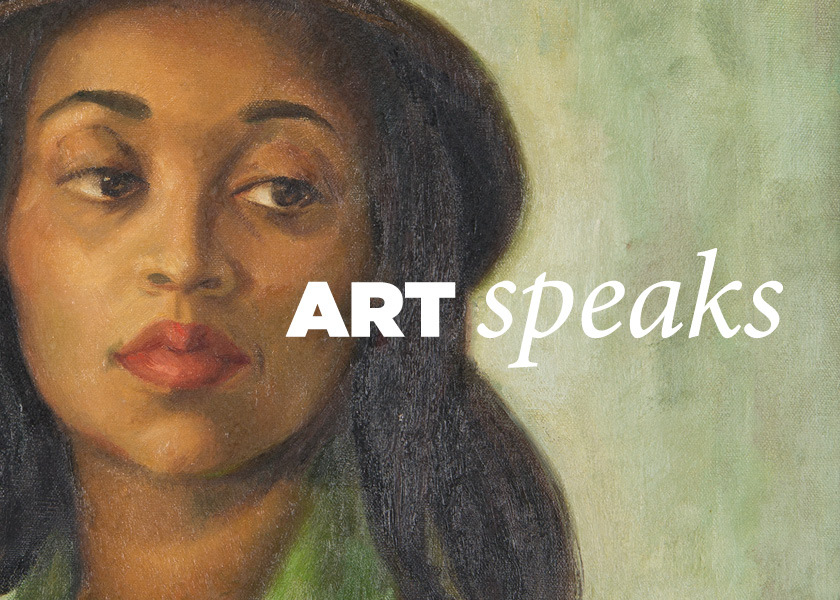 The collections of the Minnesota Historical Society include more than 7,000 works of art—and counting. Art Speaks reveals the stories of paintings, sculptures, photos, and more collected over the past 15 years. What do these works say about their makers, about us, and about Minnesota?
February 26 – July 31
Ticket price includes admission to all History Center exhibits.
Members get in free. Join today!
More than 150 works — including paintings, sculptures, photographs, drawings, and mixed media – in sections including faces, places, abstraction, and contemporary voices.
Voices of yesterday and today are included, with recently acquired pieces created in different eras, including many works from living artists.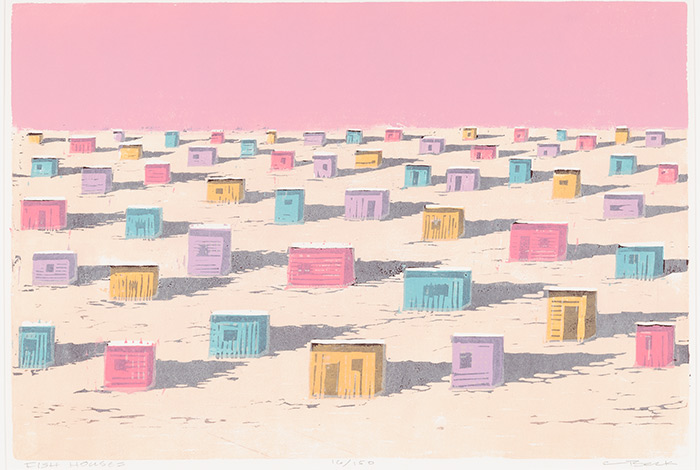 PLACES: Every artist sees the Minnesota landscape anew.
Charles Beck (1923-2017), Fish Houses, 2006. Woodblock print.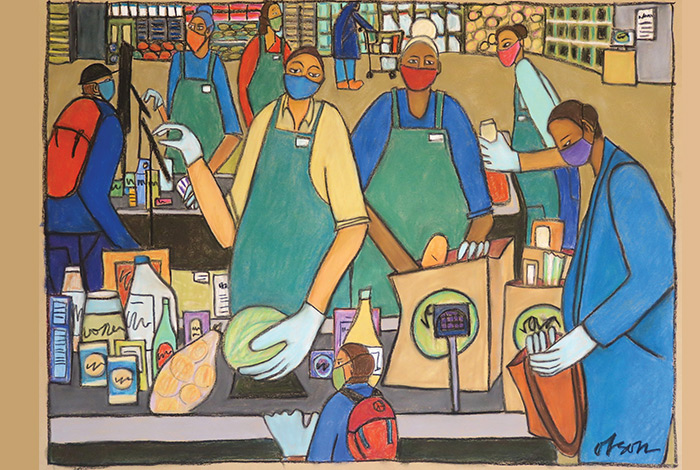 CONTEMPORARY VOICES: Through their work, artists speak.
Carolyn S. Olson (b. 1958), Grocery Store Cashier and Bagger (Essential Worker Series #1), 2020. Pastel on paper.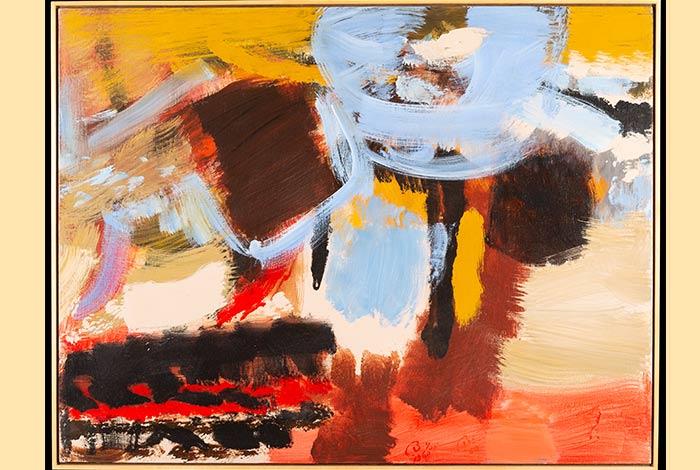 ABSTRACTION: Artists push the limits of color, line, and texture.
Cameron Booth (1892-1980), Untitled, 1960. Oil on canvas. Purchased with funds provided by Dan Shogren and Susan Meyer.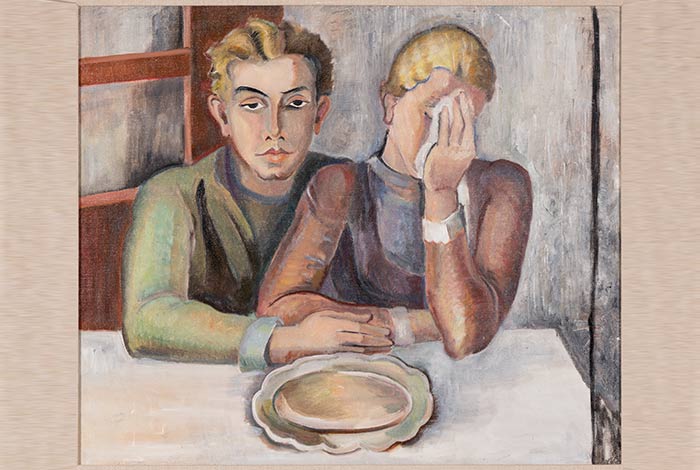 FACES: The essence of Minnesota is in the stories of its people.
Clara Mairs (1878-1963), Double Portrait, Clara and Clem, 1930. Oil on canvas. Gift of Kathleen M. Daniels.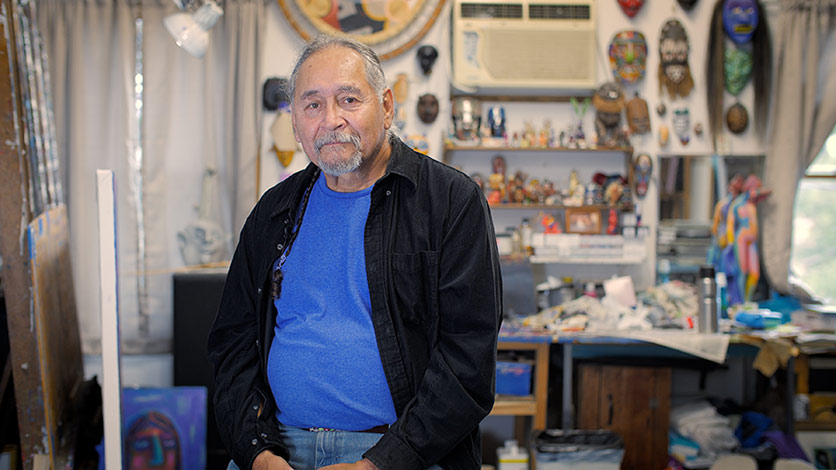 Jim Denomie, 1955-2022
Painter Jim Denomie, (Lac Courte Oreilles Ojibwe) passed away on March 1, 2022. We send our condolences to his family and loved ones. His art both challenged and inspired many with his unique approach that used humor to deliver serious social commentary. Several Denomie paintings are a part of MNHS's collection, including "Off the Reservation (or Minnesota Nice)", which is on display as part of the Art Speaks exhibit.
Explore more
Resources related to the Art Speaks exhibit
Minnesota History magazine:
Art Speaks is dedicated to Nina Rothchild (1930-2021). A groundbreaking feminist and civil servant, Nina's interests – along with those of her husband Ken – also extended to philanthropy. We are grateful for the Rothchilds' support since they joined the Minnesota Historical Society as members in 1963.