Embracing themes that are as relevant today as they were 75 years ago, Righting a Wrong looks at immigration, prejudice, civil rights, heroism, and what it means to be an American.
April 23 – July 3
Ticket price includes admission to all History Center exhibits.
Members get in free. Join today!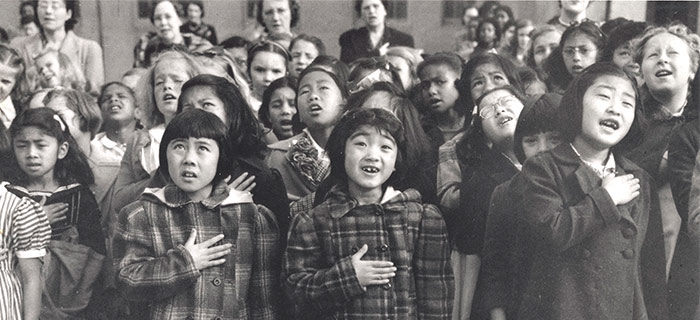 Following Japan's attack on Pearl Harbor on December 7, 1941, President Franklin Roosevelt signed Executive Order 9066, which sent 75,000 Americans of Japanese ancestry and 45,000 Japanese nationals to incarceration centers.
This important exhibition from the Smithsonian's National Museum of American History traces the story of those who were incarcerated and the people who survived it, bringing heart-wrenching personal stories, historic objects, and stunning photographs.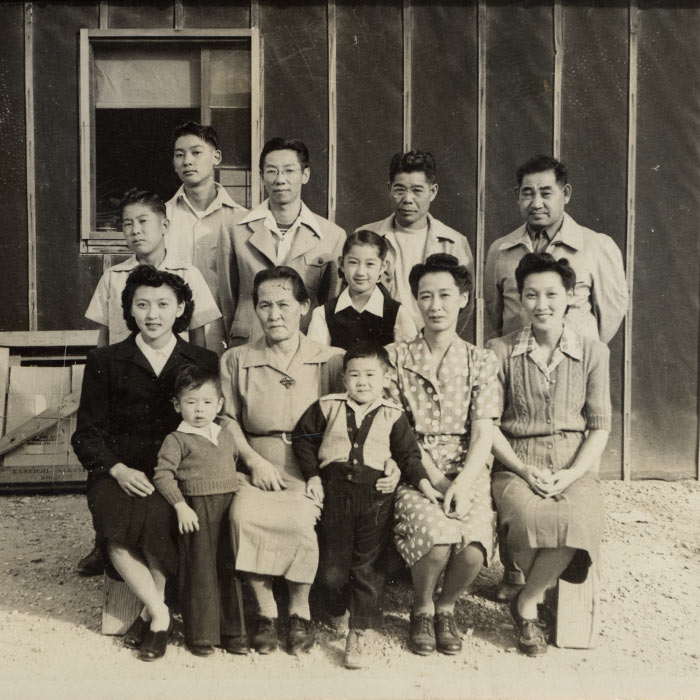 Nakano family and friends at Heart Mountain camp in Wyoming, around 1944.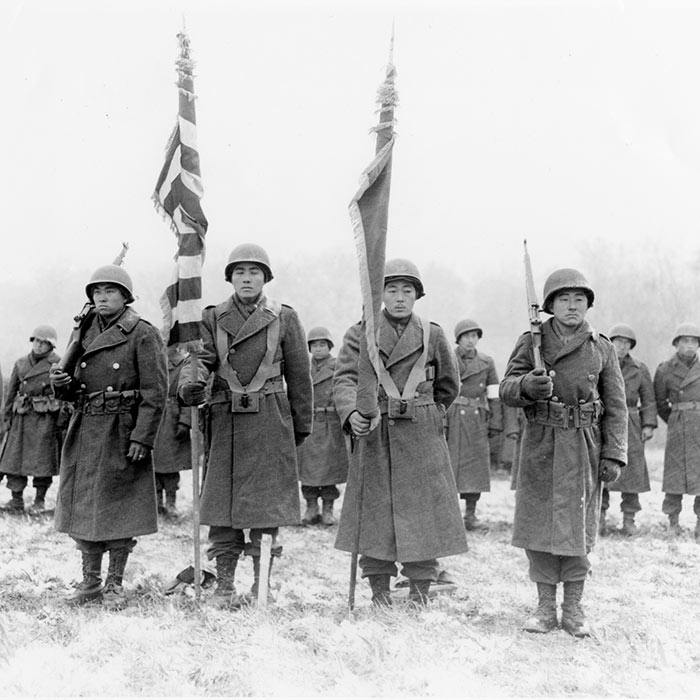 Color guards and color bearers of the Japanese American 442nd Regimental Combat Team, stand at attention, while citations are read near Bruyeres, France, where many of their comrades fell, 1944. Musser, Signal Corps, Courtesy of National Archives.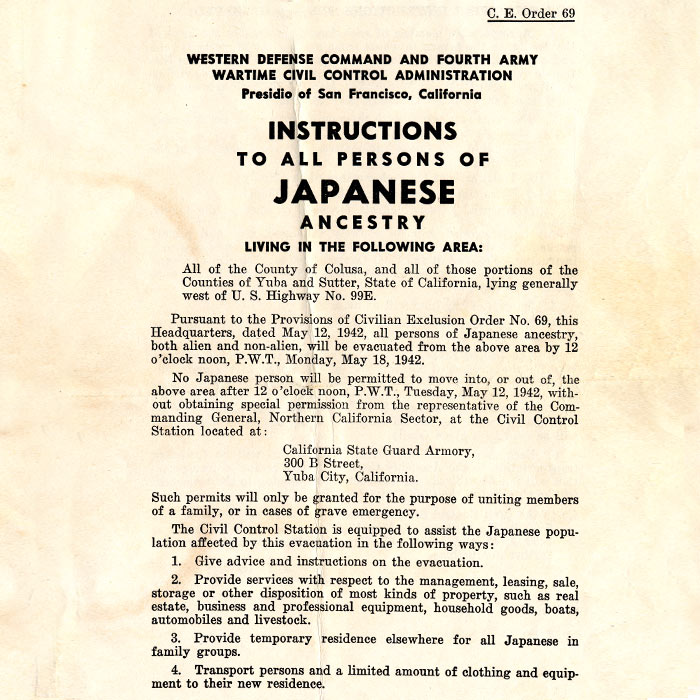 Righting a Wrong was developed by the National Museum of American History and adapted for travel by the Smithsonian Institution Traveling Exhibition Service. The national tour received federal support from the Asian Pacific American Initiatives Pool, administered by the Smithsonian Asian Pacific American Center, the Terasaki Family Foundation, and C. L. Ehn & Ginger Lew. Local funding provided by the Earl K. and Ruth N. Tanbara and Thomas M. Kurihara Fund for Japanese American History in Minnesota.