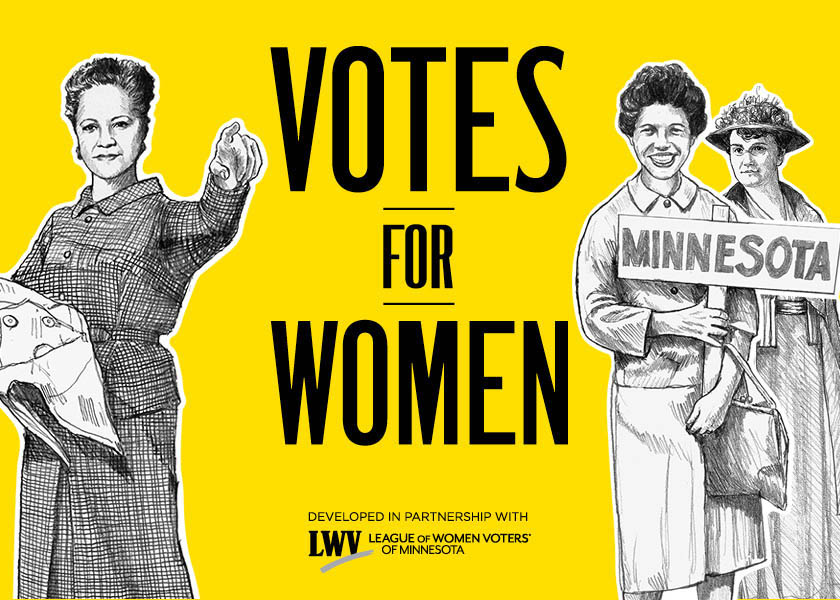 What actions will you take to shape our democracy? On the 100th anniversary of the ratification of the 19th Amendment, find your inspiration in these stories of Minnesota women. Learn how the landmark 19th Amendment was one step in the struggle to overturn barriers to voting rights that persist to this day.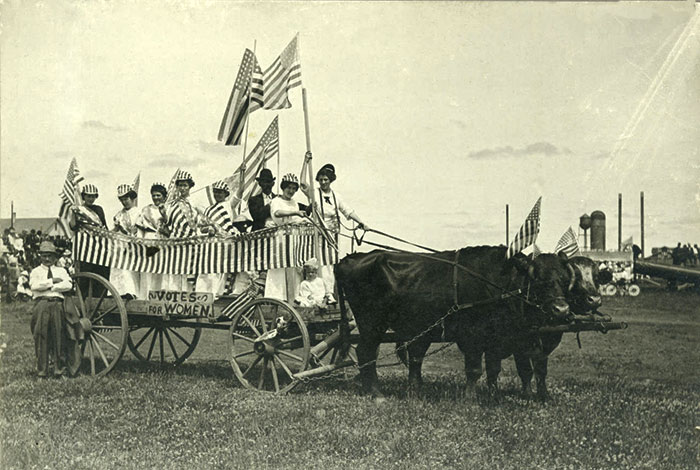 New online exhibit launching August 26
Votes for Women online exhibit launches on the 19th Amendment ratification centennial. Just in time for the upcoming election season, this inspiring exhibit connects you with the women who blazed the trail for today's social justice activists.
Read stories of the courageous and persistent Minnesota women who organized to fight for voting rights, gender equality, racial justice, tribal sovereignty, and other civil rights and liberties — and learn how these women left their marks on history.
Go in-depth on the voting rights struggle — from its beginnings, to coalitions, tactics, the 19th Amendment, the Voting Rights Act, and more.
Learn what you can do now to boost voter turnout in the next election.
See a timeline of key voting rights events, from 1848 to 1920.
Connect with further resources to explore more voting history.
August 18, 2020

On August 18, 1920, Tennessee became the 36th state to ratify the 19th Amendment thus passing the three-fourths threshold requirement for the amendment to become law. Join us for a lunchtime chat with MNHS staff as they discuss the challenges faced when marking an anniversary that presents a narrow lens of a bigger historical movement.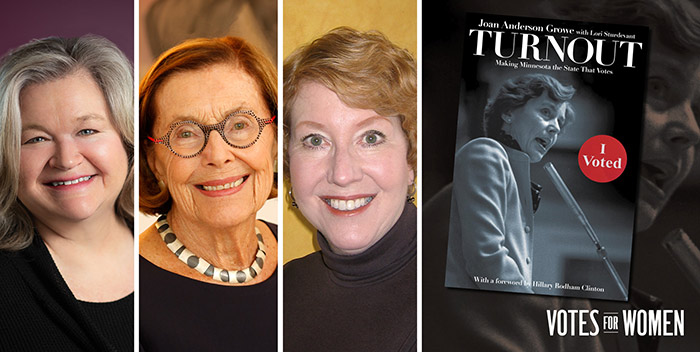 August 26, 2020

In recognition of Women's Equality Day, join us for a conversation with the authors of Turnout: Making Minnesota the State That Votes, and the Executive Director of the League of Women Voters of Minnesota.
 
These books about voting rights and the suffrage movement are available from MNHS.
Votes for Women is made possible thanks to a generous donation from Judy Schwartau.
Major sponsor

Associate sponsor

Project partner

Project partner