For immediate release
Organizations Across Minnesota Receive $257,736 to Support History-Based Partnerships
In 2018, seven Minnesota history-based partnerships received $257,736 from the Heritage Partnership Program administered by the Minnesota Historical Society. The Heritage Partnership Program's goal is to preserve and enhance access to Minnesota's history and cultural resources by supporting the creation and development of sustainable, history-based partnerships throughout the state.
 
This program is made possible by the Legacy Amendment's Arts and Cultural Heritage Fund through the vote of Minnesotans on Nov. 4, 2008. 

The following partnerships received funding:

Dodge County Historical Society, Mantorville, $24,500
Wasioja Historic District Interpretive Plan: To create a joint interpretive plan for the Wasioja Historic District, which contains five Civil War-era buildings.
Partner Organization: Dodge County

Granite Falls Historical Society, Granite Falls, $69,000
100th Anniversary of Prohibition: To prepare exhibits and events to mark the centennial of the 1919 National Prohibition Act and the 1922 Capper-Volstead Act.
Partner Organizations: City of Granite Falls, Granite Area Arts Council

McLeod County Historic Partnership, $14,802
Looking through the Past: Capturing McLeod County: To research and recreate early street scene photographs of the nine McLeod County towns.
Partner Organizations: McLeod County Historical Society, Hutchinson Center for the Arts
Minnesota Transportation Museum, St. Paul, $15,975
To plan for historic bus tours showcasing Hennepin County historic destinations and sites.
Partner Organization: Hennepin History Museum

Mitchell Hamline School of Law, St. Paul, $60,000
Collaboration on Permanent Mitchell Hamline History Center: To further the affiliation between Mitchell Hamline and Hamline University with a partnership for the initial development of a history center and meaningful public programming.
Partner Organizations: Hamline University
Steele County Historical Society, Owatonna, $63,303
Multi-Site Historic Interpretation on History of Childhood: To research and write an exhibit script and programming to preserve and share changes in childhood history in Steele County.
Partner Organizations: Minnesota State Public School Orphanage Museum, Owatonna High School Museum, Owatonna Community Education
Winona State University, Winona, $10,156
Digitization and Preservation of the Cal Fremling Archive: To digitize and preserve Dr. Calvin Fremling's archive and develop an educational lecture series.
Partner Organization: Winona County Historical Society
About Heritage Partnership Program Grants
Grants are available to build the capacity of eligible applicants to preserve and enhance access to Minnesota's history and cultural resources by supporting the creation and development of sustainable, history-based partnerships throughout the state. The next grant application deadline is January 25, 2019. All grants are administered through a competitive process using professional standards and criteria.

For more information on the Heritage Partnership Program, including application deadlines, visit www.mnhs.org/preservation/grants/partnership. Applications are accepted only through the MNHS grants portal.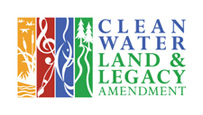 About the Minnesota Historical Society
The Minnesota Historical Society is a nonprofit educational and cultural institution established in 1849. MNHS collects, preserves and tells the story of Minnesota's past through museum exhibits, libraries and collections, historic sites, educational programs and book publishing. Using the power of history to transform lives, MNHS preserves our past, shares our state's stories and connects people with history.

The Minnesota Historical Society is supported in part by its Premier Partners: Xcel Energy and Explore Minnesota Tourism.