For immediate release
New App and Training Workshops Harness the Power of Museums to Better the Lives of Americans Living with Dementia
Minnesota Historical Society partners with National Museums Liverpool to launch U.S. version of the innovative 'House of Memories' dementia awareness program Sept. 24.
Every 65 seconds someone in the United States develops Alzheimer's disease, and as the U.S. population ages, the rate of diagnosis will grow. In addition, African-Americans are two times more likely to be diagnosed with Alzheimer's and other types of dementia than non-Hispanic whites.
On Sept. 24, 2018, the Minnesota Historical Society (MNHS) will launch the U.S. version of the award-winning "House of Memories" dementia awareness program, originally developed in the U.K. by National Museums Liverpool to provide person-centered care for people to live well with dementia. The program offers training workshops, resources and activities, including the "My House of Memories" app, the first of its kind in the world.
The app features more than 100 interactive pages of MNHS collection items which can help those living with dementia draw on memories to create personal connections with family, friends and caregivers. The collection items include objects, photographs, music and video that were curated by people living with dementia and their caregivers, including African-Americans who selected items that connect to the black community. 
"In working to develop the U.S. version of the app and training workshops, we were able to tap into our extensive collections in exciting new ways," said Kent Whitworth, director and CEO of the Minnesota Historical Society. "The app includes items like a Vikings fan helmet, toys and dolls, and civil rights images and audio. Seeing how these museum resources can create meaningful, person-centered engagement for American audiences, and African-Americans in particular, has been very rewarding."
"We are proud to be working in partnership with the Minnesota Historical Society, to launch 'House of Memories' in the U.S., to help Americans to live well with dementia," said Carol Rogers, executive director for education and visitors at National Museums Liverpool. "Person-centered care is at the heart of our training and acknowledges that an individual's personal history and memory are of huge importance. Museums can be fantastic resources at helping unlock memories, improve communication and understanding, and enrich the lives of those living with dementia. We're excited to see how the U.S. version of the 'My House of Memories' app will help Americans living with dementia and their caregivers to connect and share memories together."
The "My House of Memories" app is free and can be downloaded to tablets and smartphones from iTunes and Google Play. Search for "My House of Memories" and look for the pink house. 
MNHS will also hold training workshops across the state for professional and family caregivers, aimed at helping participants develop new skills and understanding in caring for those living with dementia. Participants will receive a toolkit and view training videos based on the real-life stories of people living with dementia.
Professional caregiver workshops are scheduled for Sept. 24 at the Minnesota History Center in St. Paul and Sept. 26 and 28 at the Mayo Clinic's Charter House in Rochester. Family caregiver workshops will be held in spring 2019. To find out more about the workshops, visit mnhs.org/houseofmemories.
The Mayo Clinic's Charter House, Rakhma Homes and St. Paul African American Faith ACT Community are community partners on this project.
This initiative will complement other MNHS memory loss programs, including sensory-based tours, memory cafes and a baking lab. MNHS is a member of the SPARK! Alliance, an organization of Minnesota and Wisconsin museums focused on serving the memory loss community.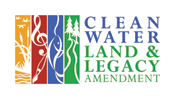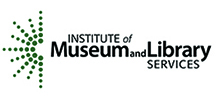 Program Support
Support is provided by an Institute of Museum and Library Services planning grant and prestigious Community Anchors grant, and the Legacy Amendment's Arts and Cultural Heritage Fund through the vote of Minnesotans on Nov. 4, 2008
About National Museums Liverpool
National Museums Liverpool comprises eight venues, including some of the most visited museums in England outside of London. Our collections are among the most important and varied in Europe and contain everything from Impressionist paintings and rare beetles to a lifejacket from the Titanic. We attract more than 3.3 million visitors every year. Our venues are the Museum of Liverpool, World Museum, the Walker Art Gallery, Merseyside Maritime Museum, International Slavery Museum, Seized! (UK Border Force National Museum), Sudley House and the Lady Lever Art Gallery. National Museums Liverpool is regulated by the Department of Digital, Culture, Media and Sport (DCMS). Museums and galleries regulated by DCMS are exempt charities under Schedule 3 of the Charities Act 2011. Registered Office: World Museum, William Brown Street, Liverpool L3 8EN.
About the Minnesota Historical Society
The Minnesota Historical Society is a nonprofit educational and cultural institution established in 1849. MNHS collects, preserves and tells the story of Minnesota's past through museum exhibits, libraries and collections, historic sites, educational programs and book publishing. Using the power of history to transform lives, MNHS preserves our past, shares our state's stories and connects people with history.
The Minnesota Historical Society is supported in part by its Premier Partners: Xcel Energy and Explore Minnesota Tourism.