For immediate release
Find Thrills, Chills and Fall Fun at MNHS Historic Sites in October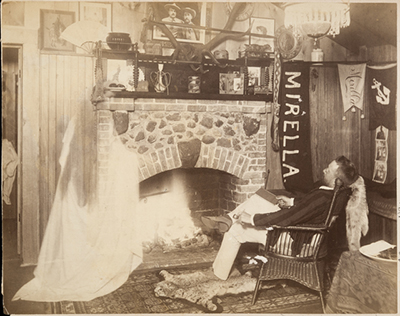 Fall has officially arrived in Minnesota, and Minnesota Historical Society's historic sites have a slate of events to celebrate the season all October long. 
For something a bit spooky, try these options:
Plus, enjoy the great outdoors with these fall favorites:
View even more October events on the MNHS web calendar.
Photo caption: Truman Ingersoll and a "ghost" at his home in White Bear Lake, c. 1890.