For immediate release
Minnesota Historical Society Announces New Chief Financial Officer
The Minnesota Historical Society today announced the appointment of Frederick Neher as the new chief financial officer. Neher comes to MNHS after 18 years as vice president for finance for Ecolab's global Food & Beverage Processing, Healthcare and Life Sciences businesses. Neher said of this new chapter in his career, "I have always been a great fan of the Minnesota Historical Society and am excited to join a very talented and passionate team to deliver the Historical Society's great potential."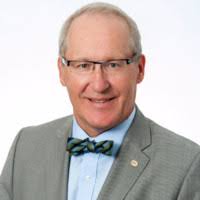 In this position, Neher will provide executive leadership in support of the organization's strategic priorities and sound financial management to sustain the long-term fiscal health of MNHS.
"We are excited to have Fred on board," said Doug Marty, senior director. "He stood out as a candidate because he brings exceptional experience developing operational efficiency but he also has a passion for MNHS' mission of using the power of history to transform lives."
Neher has an MBA from the University of Chicago Booth School of Business and a B.A. from Carleton College. He lives in Grant with his wife Mickey and they enjoy spending time with their three grown children.
Neher will join MNHS as chief financial officer, effective Nov. 16, 2018.
About the Minnesota Historical Society
The Minnesota Historical Society is a non-profit educational and cultural institution established in 1849. MNHS collects, preserves and tells the story of Minnesota's past through museum exhibits, libraries and collections, historic sites, educational programs and book publishing. Using the power of history to transform lives, MNHS preserves our past, shares our state's stories and connects people with history. Visit us at mnhs.org.