For immediate release
MNHS Adds Personal Papers of Minnesota Authors Maud Hart Lovelace and Delos Lovelace to Collections
Previously in private hands, these papers are now accessible to the public for the first time since the Lovelaces' deaths
The personal papers of two notable Minnesota authors—Maud Hart Lovelace, best-known for her Betsy-Tacy series, and her husband Delos Lovelace, who published dozens of books and numerous short stories—have found a home at the Minnesota Historical Society after many years in private hands. 
The collection is made up of 19 boxes of material chronicling the Lovelaces' lives, including everything from Maud's diaries to family letters and photo albums to correspondence with publishers. 
Since the Lovelaces' deaths—Maud in 1980 and Delos in 1967—this collection has been held privately, first by their daughter Merian Kirchner. When Kirchner died in 1997, a literary executor took over the papers' management and eventually began searching for an institution to house them. 
Given the authors' Minnesota roots—Delos was born in Brainerd and Maud grew up in Mankato and set or based much of her work on Minnesota—the Minnesota Historical Society seemed like a perfect choice. After the executor's death, her husband reached a formal transfer agreement with MNHS to acquire the collection. 
Another two boxes of material related specifically to the writing and publication of the Betsy-Tacy series and Maud's other children's books were given to the Children's Literature Research Collections at the University of Minnesota. 
While MNHS staff is still currently cataloging this collection, highlights include: 
A nearly complete set of Maud's diaries from 1923-1972
Poetry and short stories written by Maud as a child, as well as a collection of her high school essays 
Drafts, final typescripts, and published short stories that the Lovelaces wrote separately and in collaboration during the 1920s, including many never-published pieces
16 family photo albums
Correspondence between Maud and Delos during their courtship and his WWI service
Many files of notes, plotlines and background research compiled for the Lovelaces' prospective books
Drafts, note and other material related to Maud's "Living with Writing," an unfinished, autobiographical work chronicling her childhood, family stories and history, and more 
The Maud and Delos Lovelace Papers are available for researchers to access now in the Gale Family Library using a temporary inventory list while cataloging is ongoing. Staff also plan to digitize large portions of the collection for public use, which will be available on the MNHS website.
Digitization of collections items for online access is made possible by the Legacy Amendment's Arts and Cultural Heritage Fund through the vote of Minnesotans on Nov. 4, 2008.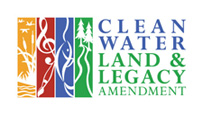 About the Minnesota Historical Society
The Minnesota Historical Society is a nonprofit educational and cultural institution established in 1849. MNHS collects, preserves and tells the story of Minnesota's past through museum exhibits, libraries and collections, historic sites, educational programs and publishing. Using the power of history to transform lives, MNHS preserves our past, shares our state's stories and connects people with history. Visit us at mnhs.org.

The Minnesota Historical Society is supported in part by its Premier Partners: Xcel Energy and Explore Minnesota Tourism.