For immediate release
Media contacts:
Lauren Peck, Public Relations, Minnesota Historical Society, 651-259-3137, lauren.peck@mnhs.org
Katie Ousley, University Relations, University of Minnesota, 612-624-2449, katieo@umn.edu
Quick facts:
Event: 2019 State History Day Competition
Date: Saturday, May 4
Time: 9 a.m.-4 p.m. Award ceremony begins at 5:30 p.m. 
Location: Coffman Memorial Union, University of Minnesota, 300 Washington Ave. SE, Minneapolis
1,000+ Students From Across Minnesota Compete in State History Day at University of Minnesota May 4
Some 1,300 students from middle and high schools throughout Minnesota will present exhibits, documentaries, papers, websites and performances at the State History Day competition at the University of Minnesota Saturday, May 4. 
These projects are the culmination of months of student work around the 2019 History Day theme "Triumph & Tragedy in History." Throughout the school year, some 27,000 students participate in History Day, a partnership between the Minnesota Historical Society and the University of Minnesota's College of Liberal Arts. 
After participating in school and regional-level competitions, top students advance to the state competition (See a list of participating schools and student projects). Top entries at the state competition will move on to nationals with approximately 60 students representing Minnesota at the National History Day competition June 9-13 in at University of Maryland, College Park.
Media are welcome to attend the state competition and speak with students, teachers and Minnesota Historical Society History Day staff.
 
"The passion many students develop by participating in National History Day is so impressive, and the research, critical thinking and presentation skills they learn go beyond the study of history," said Sarah Aschbrenner, History Day state coordinator at MNHS. "These abilities are essential in life beyond high school, including college, career and informed citizenship."
"I am very proud of the College of Liberal Arts' long involvement with History Day, which provides an opportunity for many students to come to a college campus for the first time and feel that they could be a student here. Our involvement also helps spark a love of history among young people and enables them to be better students," said Amelious N. Whyte Jr., director of public engagement, College of Liberal Arts.
About National History Day in Minnesota
National History Day in Minnesota is a cocurricular historical research program that builds college readiness and communication skills for middle and high school students. 27,000 students from over 250 schools participate in Minnesota each year. The program in Minnesota is a partnership of the Minnesota Historical Society and the University of Minnesota, College of Liberal Arts. 
Program support is also provided by the Legacy Amendment's Arts and Cultural Heritage Fund through the vote of Minnesotans on Nov. 4, 2008. For more information, visit education.mnhs.org/historyday.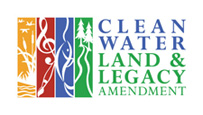 The Minnesota Historical Society is a nonprofit educational and cultural institution established in 1849. MNHS collects, preserves and tells the story of Minnesota's past through museum exhibits, libraries and collections, historic sites, educational programs and publishing. Using the power of history to transform lives, MNHS preserves our past, shares our state's stories and connects people with history. Visit us at mnhs.org. 
 
The Minnesota Historical Society is supported in part by its Premier Partners: Xcel Energy and Explore Minnesota Tourism.
About the College of Liberal Arts
Across 150 years the College of Liberal Arts at the University of Minnesota has been transformed, from our methods of instruction to the evolution of our disciplines. Alongside those changes, touchstones endure: Vital inquiry. Disciplinary and interdisciplinary excellence. An unwavering dedication to changing lives and communities.
 
Our goal is to become a destination college so that we can do the most good for others—for individuals and for the many communities our college serves. To learn more about how you can help us shatter expectations, visit our campaign website and check out our campaign video.