For immediate release
MNHS and U of M Celebrate First Graduates of the Heritage Studies and Public History Program
Students have researched everything from early LGBTQ activism in Minnesota to housing discrimination in Minneapolis during their graduate studies
On May 15, the Heritage Studies and Public History program (HSPH) at the University of Minnesota will graduate its first class since the master's degree program began in fall 2017.
A partnership between the College of Design, College of Liberal Arts and the Minnesota Historical Society (MNHS), the graduate program is built on interdisciplinary work and aims to diversify the academic and professional history fields.
Graduates recently culminated two years of work with capstone projects on a diverse range of topics while working with various organizations and communities around the state:
Noah Barth: Created a documentary film about FREE (Fight the Repression of Erotic Expression), one of the first LGBTQ activist and student groups in Minnesota. It will premiere as part of the exhibit "Queer Forms," which will be on display from September 10 - December 7, 2019, in the Nash Gallery at the College of Liberal Arts.
Kacie Lucchini Butcher and Denise Pike: Developed "Owning Up: Racism and Housing in Minneapolis" an exhibit, programming, website and associated outreach work exploring the history of housing discrimination in Minneapolis. The exhibit was featured at Hennepin History Museum and will open at Sabathani Community Center in May 2019.
Dylan Goetsch: Developed a user's guide to the Minnesota Private Cemeteries Act for the Minnesota Indian Affairs Council and other Native American organizations and tribal nations in Minnesota.
Alyssa Gregory: Facilitated discussions with members of Muslim communities in Minnesota and produced a guide for the interpretation of Islamic art at the Minneapolis Institute for Art.
Rob Skalecki: Developed a preservation plan for a historic music district in the West Bank, Dinkytown and Stadium Village neighborhoods of Minneapolis and a digital map that interprets important music venues and sites in the area.
Through this partnership, several MNHS employees have been able to share their experiences and expertise in the professional history field as program faculty, including Melanie Adams, deputy director of Learning Initiatives; Chris Taylor, chief inclusion officer; Dr. Mattie Harper, senior historian and Amber Annis, inclusion and community engagement specialist and HSPH internship manager. HSPH students have also held internships with a variety of MNHS departments from Native American Initiatives to MNHS Press.
"The partnership between MNHS and the University of Minnesota is unique in terms of training programs for heritage studies," said Chris Taylor, MNHS chief inclusion officer and a co-founder of the HSPH program. "You have two highly regarded institutions pooling resources and knowledge to develop a cutting-edge program that is preparing our students to be change agents in their respective fields."
The Heritage Studies and Public History graduate program is supported in part by the Legacy Amendment's Arts and Cultural Heritage Fund through the vote of Minnesotans on Nov. 4, 2008.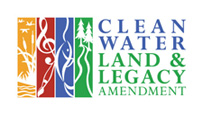 About the Minnesota Historical Society
The Minnesota Historical Society is a nonprofit educational and cultural institution established in 1849. MNHS collects, preserves and tells the story of Minnesota's past through museum exhibits, libraries and collections, historic sites, educational programs and publishing. Using the power of history to transform lives, MNHS preserves our past, shares our state's stories and connects people with history. Visit us at mnhs.org.
The Minnesota Historical Society is supported in part by its Premier Partners: Xcel Energy and Explore Minnesota Tourism.
About the College of Design
Located in the vibrant Twin Cities design community, and as part of one of the largest research universities in the U.S., the College of Design encompasses a full range of design disciplines. With eight undergraduate majors, 23 graduate degree options, and 10 research, creative scholarship, and engagement centers, the College of Design values a hands-on, interdisciplinary learning experience. Through a unique commitment to creativity and advancing technologies, the college's mission is to lead, innovate, and educate in the design fields.
About the College of Liberal Arts
Established in 1868, the College of Liberal Arts (CLA) supports the University of Minnesota's land-grant mission as home to disciplines in the arts, humanities, and social sciences. With 31 departments on the Minneapolis campus, it is the largest college in the University of Minnesota system. CLA prepares students to be independent and original thinkers, innovators in their chosen fields; to create meaning in their lives and in their life's work, and to become productive citizens and leaders in their communities and the world.