For immediate release
MNHS Completes Project Documenting Vietnam War Stories of Nearly 100 Minnesotans—From Veterans to Refugees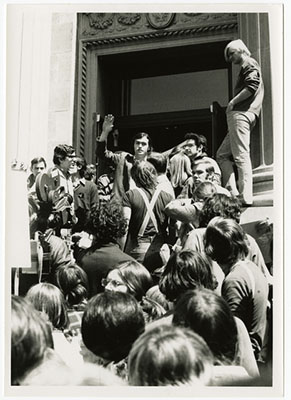 After nearly two years of work, the Minnesota Historical Society's oral history department recently finished an in-depth project chronicling the stories of Minnesotans during the Vietnam War era, 1960-1975. 
Beginning in July 2017, MNHS staff worked with five oral historians with expertise in the Vietnam era to collect interviews from people across Minnesota. The project ultimately collected 98 oral histories from a variety of people, including veterans, Vietnamese immigrants to Minnesota, anti-war protesters, and people whose loved ones never returned from fighting.
Highlights include:
Bill Tilton: A University of Minnesota student involved in the anti-war movement, he was arrested for breaking into a Selective Service office in Alexandria with the intention of destroying draft records.
Rocky Tibbetts: Born in Bena, he enlisted in the army and volunteered for airborne training. He was wounded three times and received two Bronze Star Medals.
Carol Kalmbacher: Born in Pine River, she served as a nurse in the 71st Evacuation Hospital in Pleiku, Vietnam.
Vương Huy Thuần: His family lived through the fall of Saigon, and his father was imprisoned in a re-education camp for eight years. The family later emigrated to Minnesota in 1993. 
Marsha Qualey: Born in Austin, she became involved in anti-war efforts as a student at Macalester College after her brother was killed in Vietnam
"Since the inception of the oral history department, we've always worked to look at military eras through a Minnesota lens. One of the earliest interviews done by this office was in 1950 with the last surviving member of the Civil War, Albert Woolson of Duluth," said Ryan Barland, MNHS oral historian. "With a turning point in history such as the Vietnam War, it's so important to preserve how local stories were impacted by a larger event."
These oral histories are currently being cataloged and will be available for the public to access on the MNHS website and in person in the Gale Family Library later this summer. 
This project was made possible by the Legacy Amendment's Arts and Cultural Heritage Fund through the vote of Minnesotans on Nov. 4, 2008.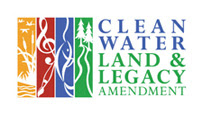 About the Minnesota Historical Society
The Minnesota Historical Society is a nonprofit educational and cultural institution established in 1849. MNHS collects, preserves and tells the story of Minnesota's past through museum exhibits, libraries and collections, historic sites, educational programs and publishing. Using the power of history to transform lives, MNHS preserves our past, shares our state's stories and connects people with history. Visit us at mnhs.org.
The Minnesota Historical Society is supported in part by its Premier Partner: Explore Minnesota Tourism.
Photo caption: Student leader Bill Tilton addresses an anti-war rally at the University of Minnesota in May 1970.