For immediate release
New Exhibit at Mill City Museum Explores African-American Architects Who Shaped Minnesota
Created by the African American Interpretive Center of Minnesota, "The Builders: Shaping Minnesota's Architectural Landscape on the Color Line" opens Aug. 8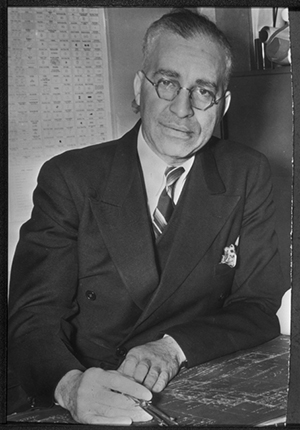 Updated Aug. 6, 2019: Added additional details on William Hazel's work in Minneapolis.
Opening Thursday, Aug. 8 at Mill City Museum, a new exhibit created by the African American Interpretive Center of Minnesota (AAICM) will explore the stories of several African-American architects whose work helped form the Twin Cities we know today. "The Builders: Shaping Minnesota's Architectural Landscape on the Color Line" will feature maps and blueprints of the architects' creations and offer insight into the lives of black Minnesotans in the 19th and 20th centuries.
The exhibit will feature the following architects:
Clarence "Cap" Wigington: Lead architect on 90+ St. Paul city projects, including the Highland water tower and Roy Wilkins Auditorium, Wigington was the first African-American municipal architect in the nation.
Casiville Bullard: A renowned stoneworker, Bullard first arrived in Minnesota to work on the third Minnesota State Capitol and contributed to some of the most iconic buildings in the Twin Cities, like the Foshay Tower, the Cathedral of St. Paul and the governor's residence.
William Hazel: Already a noted architect and stained glass artist when he moved to St. Paul in 1887, Hazel worked as one of the few African-American designer-salesmen for Tiffany & Company. He worked on St. Peter's African Methodist Episcopal Church and the Grand Opera House in Minneapolis in the 1880s (both since razed) and went on to teach at the Tuskegee Institute and Howard University.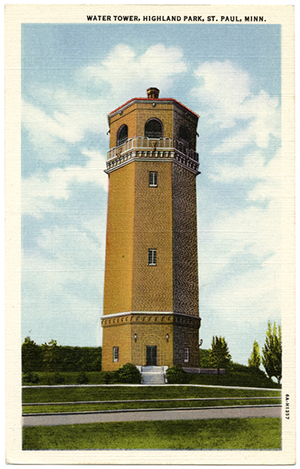 The exhibit will offer an opening program Thursday, Aug. 8 from 6-9 p.m. with remarks from JoJo Bell, executive director and curator of AAICM, and Acoma Gaither, co-curator and research assistant at AAICM, at 7 p.m.
On Monday, Oct. 14 from 7-8 p.m., visitors can enjoy a program exploring the lives of black architects in Minnesota's past and present with AAICM and LSE Architects. 
The exhibit will be on display in Mill City Museum's Mill Commons through Oct. 27 and is free and open to the public during regular museum hours. 
About Mill City Museum
Built within the ruins of the Washburn A Mill, a National Historic Landmark, the award-winning Mill City Museum chronicles the flour milling industry that fueled the growth of Minneapolis. The story comes to life through the eight-story Flour Tower, Water Lab, Baking Lab and other hands-on exhibits.

The museum is located at 704 S. Second St. in Minneapolis. Hours are 10 a.m. to 5 p.m. Tuesdays through Saturdays and noon to 5 p.m. Sundays. The site is also open Mondays 10 a.m. to 5 p.m. in July and August. For more information, call 612-341-7555 or visit www.mnhs.org/millcity.

The Minnesota Historical Society is a nonprofit educational and cultural institution established in 1849. MNHS collects, preserves and tells the story of Minnesota's past through museum exhibits, libraries and collections, historic sites, educational programs and publishing. Using the power of history to transform lives, MNHS preserves our past, shares our state's stories and connects people with history. Visit us at mnhs.org.

The Minnesota Historical Society is supported in part by its Premier Partner: Explore Minnesota Tourism.

Photo caption: Clarence "Cap" Wigington and the Highland water tower he designed, which was completed in 1928.