For immediate release
New Members Join Minnesota Historical Society Executive Council in 2020
The Minnesota Historical Society is pleased to welcome two new members to the Executive Council in 2020, making up a governing board of 26 members. The new members are:
Richard E. Engebretson, Minneapolis
Dick Engebretson is a community volunteer and retired trade show executive. Before becoming executive vice president at DMG World Media, an international trade show firm, he was president and owner of TSI Productions which produced home and garden shows and other exhibitions in Minnesota and Iowa for 20 years. He has also served in the Deephaven city government for 10 years and was elected mayor of the city in 1992. Engebretson holds an MBA from the University of Colorado's Leeds School of Business and served on the University of Colorado Foundation Board of Trustees, the Leeds School's Business Advisory Council, and is a past president of the University of Colorado National Alumni Association. An active community volunteer, he has served as president of Minneapolis downtown Rotary and volunteers as a financial competency and retirement planning coach for Salvation Army employees in Minneapolis and Roseville.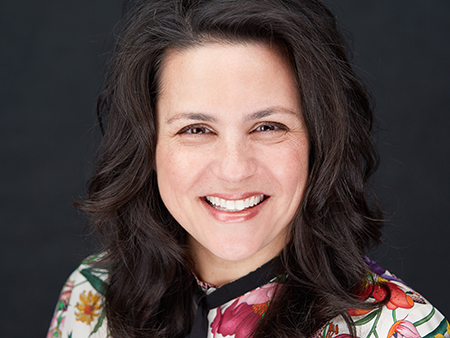 Krista E. O'Malley, St. Paul
Krista O'Malley is the CEO and principal of cmnd+m, a Minnesota-based brand experience design firm. Co-founded by O'Malley in 2011, cmnd+m was immediately successful with its inaugural project, not only bringing Google into the world of retail, but also receiving an RDI International Design Award. Under her leadership, the business experienced phenomenal growth, going from an unknown start-up to an internationally operating company in less than three years. This amazing start resulted in O'Malley being recognized as a Midwest Finalist for the 2014 Ernst & Young Entrepreneur of the Year Awards. She is involved with several business organizations including, WPO (Women Presidents' Organization) and the Committee of 200 (C200). O'Malley has received a Woman to Watch Award from the Mpls/St. Paul Business Journal, as well as multiple awards in other industries, including the MEDA CPP Partner of the Year Award. O'Malley sits on the board of directors for Literacy Matters Foundation and Epiq Partners, LLC Advisory Board.
Executive Council members serve three-year terms. New members and officers are recommended by the Executive Council to the MNHS membership and approved at the annual meeting.
The Executive Council is charged with establishing policy, monitoring programs and services, protecting MNHS's financial integrity and selecting, supporting and evaluating the Director and CEO. In addition, the Council oversees the annual budget, non-budgeted expenditures, and the purchase and sale of major assets.
View the complete list of current Executive Council members at www.mnhs.org/about/leadership.
About the Minnesota Historical Society
The Minnesota Historical Society is a non-profit educational and cultural institution established in 1849. MNHS collects, preserves and tells the story of Minnesota's past through museum exhibits, libraries and collections, historic sites, educational programs and book publishing. Using the power of history to transform lives, MNHS preserves our past, shares our state's stories and connects people with history.
The Minnesota Historical Society is supported in part by its Premier Partners: Xcel Energy and Explore Minnesota Tourism.