For immediate release
MNHS Reinforces Commitment to Inclusion with New Staff Appointments
The Minnesota Historical Society today announced the appointment of Avi Viswanathan as the new director of the Department of Inclusion and Community Engagement (DICE), following a search that began last fall. In addition, Briana Joyner, MNHS human resources director, has been named chief inclusion officer. She also serves as MNHS Human Resources director.
"Diversity and Inclusion are a strategic priority for our organization," said Kent Whitworth director and CEO of MNHS. "Avi and Briana will help MNHS continue to build empathy and understanding in our work with all Minnesotans including within our staff."
"While we are all facing difficult circumstances and our communities are dealing with emerging challenges, we have an important opportunity to build deep, meaningful relationships with each other," said Viswanathan. "MNHS has a pivotal role to play, and I am honored to be part of that work."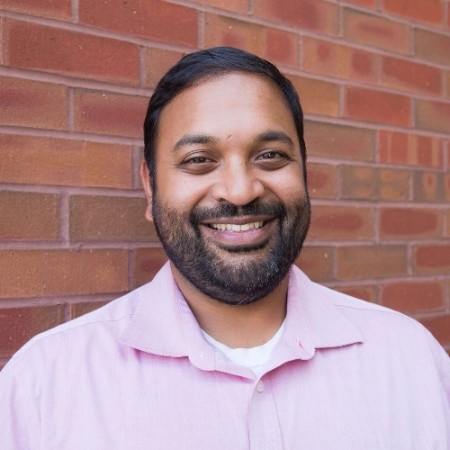 Avi Viswanathan has held positions in the nonprofit, public and academic sectors. Most recently, he served as the director of the Community Engagement Institute at Nexus Community Partners in St. Paul, where he supported the creation of diversity, equity and inclusion plans and structures in state agencies. Prior to that, he served as a fellow at the Bush Foundation where he worked with community-based initiatives. He has also worked for the Alliance for Metropolitan Stability and the office of Sen. Al Franken. He currently teaches a course in community-based leadership at the University of Minnesota. Viswanathan holds a law degree from Suffolk University Law School in Boston.
Viswanathan will start his new role on April 16, 2020.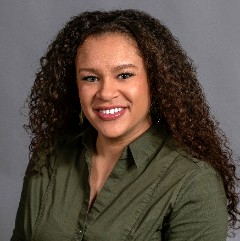 Briana Joyner joined the MNHS human resources department in 2016, was appointed chief inclusion officer in 2019, and director of Human Resources, Volunteers and Interns in 2020. 
She has more than 10 years experience working in the field of human resources and providing strategic leadership in roles at Target Corporation, C.H. Robinson, National Recoveries, and public and privately held companies throughout the Twin Cities. She received two bachelor degrees from St. Cloud State University in marketing and international business and holds a master's in business administration with a concentration in organizational development, human resources management and change leadership from the University of St. Thomas. Joyner also serves as a member of the board of directors at Hallie Q. Brown, helping to create meaningful community impact.
As head of DICE, Viswanathan will lead the organization's focus on community engagement with external partners while Joyner oversees MNHS's commitment to recruiting and retaining a diverse workforce and the continuing development of an organizational culture that supports diversity, inclusion, access and equity. In addition, Viswanathan and Joyner will co-lead a newly formed Diversity, Equity and Inclusion Council which will ensure that equity work and deep intercultural competence is shared across the organization.
"I am excited to have Avi on board so that together we can build on the strong foundation of those who came before us and help us reach new levels of inclusion, diversity, equity and access at MNHS," said Joyner. "His thought leadership, authenticity, and passion for our mission make him well-suited to lead our efforts into the future."
About the Minnesota Historical Society
The Minnesota Historical Society is a nonprofit educational and cultural institution established in 1849. MNHS collects, preserves and tells the story of Minnesota's past through museum exhibits, libraries and collections, historic sites, educational programs and publishing. Using the power of history to transform lives, MNHS preserves our past, shares our state's stories and connects people with history. Visit us at mnhs.org.