For immediate release
Minnesota History Day Tackles COVID-19 By Shifting Competitions to New Virtual Format
When Minnesota History Day students, teachers and staff first started working on the 2020 theme, "Breaking Barriers in History," they had no idea how those words would begin to apply to their own lives.
Every year 27,000 Minnesota students across the state participate in History Day with competition season kicking off in March. With the arrival of COVID-19 this spring, MNHS History Day staff quickly realized that in-person regional competitions—which gather thousands of students, parents and judges together—weren't going to be possible. 
But rather than cancel, staff challenged themselves to something they'd never done before: shift the remainder of History Day competitions online. 
"During this time of uncertainty and so many cancellations, it was important to us to continue to give students an opportunity to showcase their work," said Sammi Jo Papas, National History in Minnesota co-coordinator. "Students have spent countless hours on research and project creation. We wanted them to have the ability to share that effort with judges and show off their academic achievements."
Once schools closed and social distancing began, students and teachers faced a range of obstacles to finish up projects for competition. Unable to meet in person, students and teachers had to work together remotely, reformat physical projects like exhibit boards and performances for a digital competition, and submit projects for more than 2,000 students.
Relying largely on tools like Google Drive to host projects online, staff worked with nearly 500 judges to virtually run regional competitions. Judges volunteered an estimated 2,425 hours of time, offering feedback on individual and group projects and selecting students to continue to the State History Day competition.
In the meantime, the state competition, as well as nationals in Washington, D.C., also moved online. 
State History Day kicked off April 24, and currently, 350 judges are hard at work looking at 721 projects from 133 schools across Minnesota. Explore a virtual showcase of projects created by students competing at state here.
On Sunday, May 3, Minnesota History Day will stream a live award ceremony on Facebook at 7 p.m. to celebrate all participating students and announce projects that qualified for nationals and won special awards. 
"This wasn't the year we originally planned for, but we know that the skills History Day students have learned this year will be beneficial to them long after the current health crisis is over," said Sarah Aschbrenner, National History Day in Minnesota co-coordinator. 
About National History Day in Minnesota
National History Day in Minnesota is a co-curricular history-based research program that builds college readiness and communication skills for middle and high school students. The program in Minnesota is a partnership of the Minnesota Historical Society and the University of Minnesota's College of Liberal Arts. Program support is also provided by the Legacy Amendment's Arts and Cultural Heritage Fund through the vote of Minnesotans on Nov. 4, 2008. For more information, visit mnhs.org/historyday.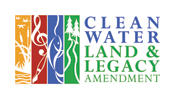 About the Minnesota Historical Society
The Minnesota Historical Society is a nonprofit educational and cultural institution established in 1849. MNHS collects, preserves and tells the story of Minnesota's past through museum exhibits, libraries and collections, historic sites, educational programs and publishing. Using the power of history to transform lives, MNHS preserves our past, shares our state's stories and connects people with history. Visit us at mnhs.org.
The Minnesota Historical Society is supported in part by its Premier Partner: Explore Minnesota Tourism.