For immediate release
As Election Nears MNHS Shares New Voting History Resources
Special double issue of 'Minnesota History' magazine, 'Votes for Women' online exhibit, and MNHS Press publications provide context for 100+ years of voting history.
The Fall 2020 issue of "Minnesota History" magazine is devoted to Minnesota and woman suffrage, and shares many new perspectives while presenting the passage of the 19th Amendment from a Midwestern viewpoint. The issue explores how race, ethnicity, class, gender, and geography influenced Minnesota's movement and reveals how Minnesota's woman suffrage story reflects and diverges from the national story.
Read about:
the political machinations of Governor Horace Austin who illegally killed the first female suffrage bill to pass both houses of the state legislature in 1870;
how in Minnesota's rural areas, women of diverse European ethnicity tapped vibrant social and religious networks to help mobilize for the vote;
and Nellie Griswold Francis who realized that the best way to fight for civil rights was by expanding the vote among African Americans.
The issue is available now and can be purchased for $12 or the articles can be downloaded online for free. Reporters can view the entire magazine as a PDF.
The Fall 2020 issue of "Minnesota History" magazine is offered in conjunction with "Votes for Women," an online exhibit developed in partnership with the League of Women Voters Minnesota, that shares the stories of more than 40 Minnesota women whose commitment to civic responsibility can inspire us to participate more fully in the democratic process. 
Other resources include the new book "Turnout: Making Minnesota the State that Votes," by Joan Growe with Lori Sturdevant, and a host of other book titles, MNopedia articles, and "Minnesota History" magazine articles.
MNHS encourages reporters to use these resources to help provide context for today's stories.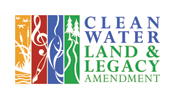 The special double issue of "Minnesota History" magazine is made possible in part by the Legacy Amendment's Arts and Cultural Heritage Fund through the vote of Minnesotans on Nov. 4, 2008. The Legacy Amendment supports efforts to preserve Minnesota land, water and legacy, including Minnesota history and cultural heritage. 
About the Minnesota Historical Society
The Minnesota Historical Society is a nonprofit educational and cultural institution established in 1849. MNHS collects, preserves and tells the story of Minnesota's past through museum exhibits, libraries and collections, historic sites, educational programs and publishing. Using the power of history to transform lives, MNHS preserves our past, shares our state's stories and connects people with history. Visit us at mnhs.org.
The Minnesota Historical Society is supported in part by Premier Partner Explore Minnesota Tourism.