For immediate release
New Members Join Minnesota Historical Society Executive Council in 2021
The Minnesota Historical Society is pleased to welcome three new members to the Executive Council in 2021, making up a governing board of 26 members. The new members are: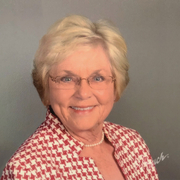 Joanell M. Dyrstad, Red Wing
Joanell Dyrstad is a former Lieutenant Governor of Minnesota (1991-1995) and a prominent citizen of Red Wing. She was born and raised in St. James, Minnesota and holds a BA from Gustavus Adolphus College and MA from Hamline University. As mayor of Red Wing (1985-1991), Joanell pushed for the revitalization of the historic downtown riverfront, and her husband, Marvin, owned and operated Red Wing Corner Drug, which has been a Red Wing fixture for decades. She has volunteered her time on numerous nonprofit boards, including Gustavus Adolphus College, the University of Minnesota Foundation, the National Conference of Lieutenant Governors, Fairview Health Services, the Minnesota Hospital Association, the American Hospital Association, and was a founding board member of Fairview Red Wing Health Services. She and Marvin have two children and four grandchildren.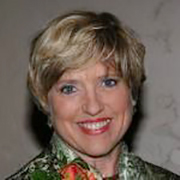 Linda Brekke Mona, Edina
Linda Brekke Mona is the retired founder of Creative Environments Design Group, a full-service interior design firm.  She was the national president of the U of M Alumni Association from 1995-96, and has also chaired the U of M College of Human Ecology Alumni Board.  In 1995, she co-chaired the Women's Final Four basketball championship in Minneapolis. She has provided leadership to the U of M Foundation, the Goldstein Gallery, the Women's Athletic Advisory Council, and the Girl Scouts River Valleys Council. Linda, and her husband Dave, were co-chairs of the 2008 U.S. Women's Open Golf Championship at Interlachen Country Club in Edina and she was subsequently elected to be the first woman board chair in the club's 100-year history. She has also served on the board of Fairview Southdale Hospital, and as chair of Norway House.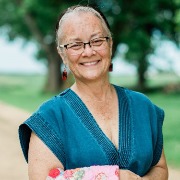 Dr. Gwen N. Westerman, Good Thunder
Dr. Gwen Westerman is professor in English at Minnesota State University, Mankato, specializing in American and Native Nations literatures, technical communication, and humanities. She holds a B.A. and M.A. in English from Oklahoma State University and a Ph.D. in English from the University of Kansas. Dr. Westerman's academic work has been recognized with an NEH Scholarly Editions and Translations Grant, an MSU Presidential Teaching Scholar Award, the Douglas R. Moore Faculty Research Lectureship, and a Distinguished Faculty Scholar award. An award-winning author, she co-authored "Mni Sota Makoce: The Land of the Dakota," which won two Minnesota Book Awards and an AASLH Leadership in History Award. She is a published poet with work in anthologies including the recently-released "Norton Anthology of Native Nations Poetry." Dr. Westerman is also a fiber artist and was a 2014 MNHS Native American Artist in Residence, and her works are in the MNHS permanent collections.
About the Executive Council
Executive Council members serve three-year terms. New members are recommended by the Executive Council to the MNHS membership and approved at the annual meeting.
The Executive Council is charged with establishing policy, monitoring programs and services, protecting MNHS's financial integrity and selecting, supporting and evaluating the Director and CEO. In addition, the Council oversees the annual budget, non-budgeted expenditures, and the purchase and sale of major assets.
View the complete list of current Executive Council members at www.mnhs.org/about/leadership.
About the Minnesota Historical Society
The Minnesota Historical Society is a non-profit educational and cultural institution established in 1849. MNHS collects, preserves and tells the story of Minnesota's past through museum exhibits, libraries and collections, historic sites, educational programs and book publishing. Using the power of history to transform lives, MNHS preserves our past, shares our state's stories and connects people with history.