For immediate release
From Voting Rights to Civil Rights, New Exhibit Explores 'Extraordinary Women'
'Extraordinary Women' Opens March 6, 2021, at Minnesota History Center
In 2020 we celebrated the centennial of the ratification of the 19th Amendment, which affirmed women's right to vote. This year we continue the celebration of women who fought for equal rights before and after 1920 through political activism, education and social justice work. 
Explore the stories of Minnesota women in the new exhibit "Extraordinary Women" opening March 6, 2021, at the Minnesota History Center. Hear about:
Nellie Francis, a St. Paul activist whose work for Black rights and woman suffrage reached beyond Minnesota. In 1921, following a sharp rise in lynchings of African Americans after World War I, she wrote and successfully lobbied for the passage of a state anti-lynching bill. Her bill is on display in the exhibit. 
Ruth Tanbara and her family, who were granted permission to relocate from San Francisco to St. Paul during World War II instead of being sent to a U.S. incarceration camp. Tanbara's brother, Paul, trained as a Japanese translator at Fort Snelling. Ruth remained in Minnesota and dedicated her life to public service. A painting that celebrates her life is on display in the exhibit.
Claire O'Connor, a white woman who joined Minnesota's Freedom Riders in Mississippi in 1961, where they were arrested for protesting segregation. O'Connor went back to Mississippi in 1964 to register Black voters. Later, she became an educator, advocate and potter. A porcelain plate made by O'Connor, entitled "Our Children, Our Choice," is on display in the exhibit.
Pat Bellanger, White Earth Ojibwe, who helped found the American Indian Movement (AIM). She also co-founded the Red School House in St. Paul, one of several survival schools in the Twin Cities. A number of pins, ribbons and buttons reflecting civil rights causes championed by extraordinary women, including AIM buttons, are on display in the exhibit.
Continuing the story of extraordinary women, students from St. Catherine University provided research for the exhibit and contributed to a multimedia piece about what suffrage means today.
"The women at St. Catherine University who are earning academic degrees and contributing to their community as scholars are the realization of the dream of Minnesota suffragists," said Elizabeth Otto, assistant professor of communication studies and co-teacher with Rachel Neiwert, associate professor of history, of an honors seminar on the history of woman suffrage at St. Catherine University.
Visitors can scan QR codes in the gallery to access additional images, extended biographies and related resources. And they can meet life-size cutouts of the women featured in the "Votes for Women" online exhibit.
Look for related programming offered throughout the run of the exhibit. For more information about the exhibit and future programming visit www.mnhs.org/extraordinarywomen.
This exhibit is developed in partnership with the League of Women Voters of Minnesota, founded to continue the legacy of the 19th Amendment, and working to expand and protect voting rights for all citizens.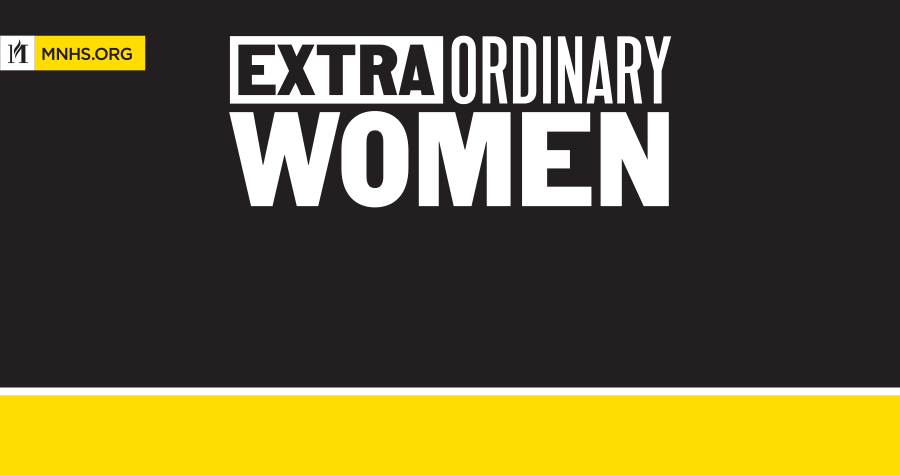 Exhibit and Program Support
"Extraordinary Women" is made possible thanks to major sponsor, Securian Financial and associate sponsors, Andersen Windows & Doors and Dorsey & Whitney. Digital content was made possible by a generous donation from Judy Schwartau. Additional support is provided by the Legacy Amendment through the vote of Minnesotans on Nov. 4, 2008.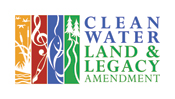 Location and Hours
The Minnesota History Center is located at 345 Kellogg Blvd. W. in St. Paul. Hours are 10 a.m. to 4 p.m. Thursdays through Saturdays, and 11 a.m. to 4 p.m. Sundays. Auxiliary aids and services are available with advance notice. For more information, call 651-259-3000 or 1-800-657-3773.
Admission
Admission to "Extraordinary Women" is included with regular History Center admission of $12 for adults, $10 for seniors and college students, $6 ages 5 to 17; free age 4 and under and MNHS members. Buy tickets online.
About the Minnesota Historical Society
The Minnesota Historical Society is a nonprofit educational and cultural institution established in 1849. MNHS collects, preserves and tells the story of Minnesota's past through museum exhibits, libraries and collections, historic sites, educational programs and publishing. Using the power of history to transform lives, MNHS preserves our past, shares our state's stories and connects people with history. Visit us at mnhs.org.