For immediate release
Quick facts:
Event: Virtual Regional National History Day in Minnesota Competitions
Date: March 12-26, 2021
Time: State qualifiers announced on Friday, March 26, 2021
Place: www.mnhs.org/historyday
Minnesota Students Say There's No Stopping Us with National History Day Contest
More than 11,000 Minnesota students are working hard on their National History Day in Minnesota projects despite a pandemic that has forced them to embrace a whole new way of learning. This year the entire program will be conducted virtually, from student research and mentorships to the regional, state and national competitions which get underway in early March.
"Not only is the competition quite fun to participate in," said Karina Hydrie, a student at Central High School in St. Paul, "but it teaches crucial skills like in-depth research, critical thinking, analysis, tenacity, as well as lets you experience firsthand the ups and downs of revising a project."
Students in grades 6-12 are creating projects based on the 2021 theme "Communication in History: The Key to Understanding."  Examples include:
Natalie Miller from Duluth East High School contacted one of the early authors of "Our Bodies, Our Selves" and other feminists from the 1970s to explore the origins and impact of the book.
Aedea Winter, a homeschool student from Hermantown, is researching V-mail (used during World War II) after she found a trove of letters sent between her great-grandparents. 
Bela Santan of Roosevelt High School in Minneapolis is analyzing Pakistani military communications about the partition of India and the struggle for Kashmir. 
From March 18-26, about 3,000 students will advance to 12 regional events. Their projects can be viewed on the History Day website. Qualifiers from the regional events will be announced on March 26 and will advance to the virtual State History Day contest in late April. State winners will compete in the virtual National History Day contest in June. 
Due to COVID-19 many in-person student activities have been canceled or pared down. MNHS staff didn't want History Day to become one of those reduced experiences, so they created new ways to engage with students in a virtual format. 
In addition to doing research remotely, students have been able to join online "Hullabaloos," or research events, which offered online presentations about how to access resources, chats with local librarians, and one-on-one video sessions with mentors from the University of Minnesota and other colleges and universities around the state. 
Through the History Day program students develop critical skills for navigating the modern world including how to conduct research, form arguments, use evidence and present their findings to the public. 
About National History Day in Minnesota
National History Day in Minnesota is a co-curricular history-based research program that builds college readiness and communication skills for middle and high school students. The program in Minnesota is a partnership of the Minnesota Historical Society and the University of Minnesota's College of Liberal Arts. Program support is also provided by the Legacy Amendment's Arts and Cultural Heritage Fund through the vote of Minnesotans on Nov. 4, 2008. For more information, visit mnhs.org/historyday.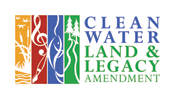 About the Minnesota Historical Society
The Minnesota Historical Society is a nonprofit educational and cultural institution established in 1849. MNHS collects, preserves and tells the story of Minnesota's past through museum exhibits, libraries and collections, historic sites, educational programs and publishing. Using the power of history to transform lives, MNHS preserves our past, shares our state's stories and connects people with history. Visit us at mnhs.org.