For immediate release
Quick facts:
What: Large grants
Grant range: requests over $10,000
Deadline: July 23, 2021
Eligibility: Minnesota nonprofits, state and local governments, federally-recognized tribes and educational institutions
Website: mnhs.org/preservation/legacy-grants
Legacy Grants of More Than $10,000 Available for History Projects Statewide
Large Grant deadline is Friday, July 23, 2021.
Applications are now being accepted for large grants (over $10,000) in the Minnesota Historical and Cultural Heritage Grants program to support projects of enduring value for the cause of history and historic preservation across the state. 
Large grants are awarded once a year with a pre-application deadline set for July 23, 2021. Additionally, small grants (up to $10,000) are awarded four times a year with the next application deadline set for July 9, 2021. Grants are awarded pending funding approval by the Minnesota Legislature.
Grants are awarded to organizations located in Minnesota which are nonprofit 501(c)(3), state or local government units, federally-recognized tribes or educational institutions.
Applicants are encouraged to attend a Grants Office Open House or the First Steps towards a Grant webinar to help them prepare. Application deadlines and events can be found online. In addition, applicants can contact Heritage Preservation staff for help with technical questions and for advice on shaping applications. For more information and to apply for a grant visit the website. 
The Minnesota Historical and Cultural Heritage Grants program —also known as Legacy Grants — is a competitive process created to provide financial support for projects focused on preserving Minnesota's history and culture. This state-funded program is made possible by the Arts and Cultural Heritage Fund through the vote of Minnesotans on Nov. 4, 2008.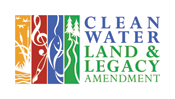 About the Minnesota Historical Society
The Minnesota Historical Society is a nonprofit educational and cultural institution established in 1849. MNHS collects, preserves and tells the story of Minnesota's past through museum exhibits, libraries and collections, historic sites, educational programs and publishing. Using the power of history to transform lives, MNHS preserves our past, shares our state's stories and connects people with history. Visit us at mnhs.org.