For immediate release
Early Issues of 'Minnesota Spokesman-Recorder'—State's Oldest Black-Owned Newspaper—Now Available Online
People everywhere can now access the Minneapolis Spokesman, 1934-June 1964, and the St. Paul Recorder, 1934-1941, in the Minnesota Digital Newspaper Hub thanks to a partnership with MNHS and the Spokesman-Recorder newspapers.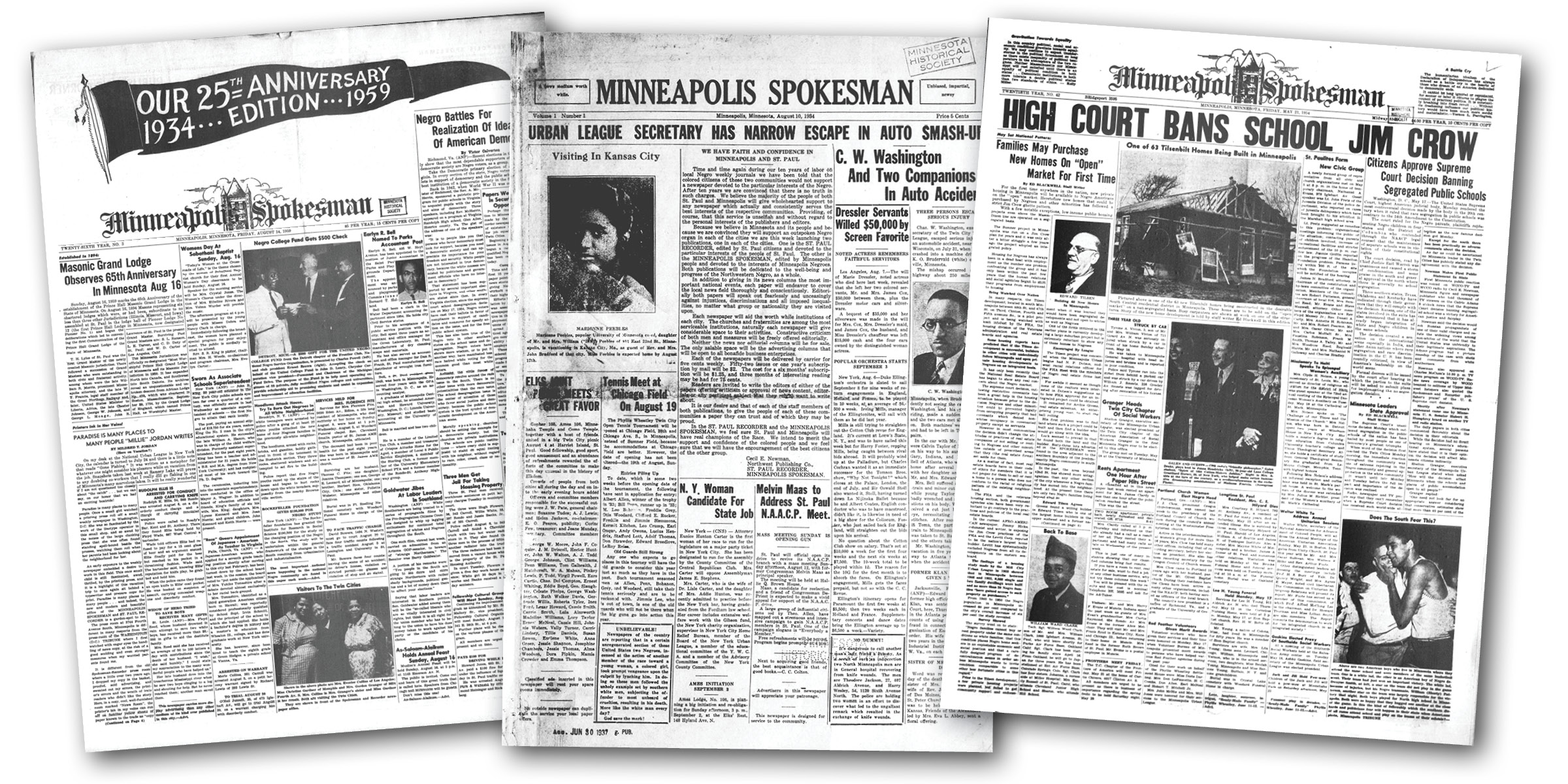 (Front page of the "Minneapolis Spokesman," Aug. 10, 1934, May 21, 1954 and Aug. 14, 1959)
"This historical resource is the only place where you are going to find Black history then and now," said Tracey Williams-Dillard, CEO and publisher of the Minnesota Spokesman Recorder. "Having our paper available online from its very beginning in 1934 is a great resource and we want to make sure people use it." 
The Minnesota Spokesman-Recorder is the oldest Black-owned newspaper in the state of Minnesota and one of the longest-standing, family-owned newspapers in the country. 
The later years of the St. Paul Recorder through 1963, and the Twin-City Herald will be going into the Hub over the next few months. MNHS also plans to digitize the Timely Digest, which would round out the publications produced by Cecil E. Newman, founder of the Spokesman-Recorder newspapers.
The Minnesota Digital Newspaper Hub is a searchable website from the Minnesota Historical Society that makes millions of pages of Minnesota newspapers available online. The Hub contains geographically and culturally diverse newspapers published between 1849 and today, with new content added regularly. 
The digitized Minneapolis Spokesman, St. Paul Recorder, and Twin City Herald newspapers will also be made available in Chronicling America, the Library of Congress's online newspaper website. This project was funded by a National Digital Newspaper Program grant provided by the National Endowment for the Humanities.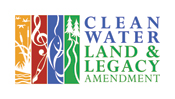 Additional support is made possible by the Legacy Amendment's Arts and Cultural Heritage Fund through the vote of Minnesotans on Nov. 4, 2008.
About the Minnesota Historical Society 
The Minnesota Historical Society is a nonprofit educational and cultural institution established in 1849. MNHS collects, preserves and tells the story of Minnesota's past through museum exhibits, libraries and collections, historic sites, educational programs and publishing. Using the power of history to transform lives, MNHS preserves our past, shares our state's stories and connects people with history. Visit us at mnhs.org.