For immediate release
JEFFERS PETROGLYPHS: Lead Release
3,000 New Carvings Uncovered at Jeffers Petroglyphs Historic Site in Comfrey, Some Predating Stonehenge
Visitors can explore a legacy carved into the stone with new daily tour.
This year, visitors to the Jeffers Petroglyphs Historic Site near Comfrey will find thousands of newly uncovered rock carvings done by American Indian ancestors and a guided tour reflecting discoveries revealed by the new carvings.
Until recently, the number of petroglyphs identified at Jeffers was around 2,000. Over the past several years, an extensive conservation project has resulted in the identification of an additional 3,000 petroglyphs, bringing the on-site total to around 5,000. With the new discoveries has come evidence that generations of American Indian ancestors who gathered at the red rock for nearly 7,000 years had advanced understanding of mathematics, geometry, astronomy and medicine.
The arrival of Europeans on the continent eroded traditional American Indian culture, including insight into the sacred that had been passed on for thousands of years. Reconstructing the meaning and significance of the petroglyphs, and surfacing their stories, has been a labor of patience, discovery and dedication led by a team of archaeologists and American Indian elders.
"The earliest carving predates Stonehenge, more than 4,000 years ago, and the most recent American Indian carving was made about 250 years ago, or around the 1760s," said Thomas Sanders, an archaeologist and Jeffers' site manager. "That means at least 10 generations have passed since this last contact. The link was lost between those who left their messages for the ages, those who carried the knowledge and those who would come later."
Jeffers Petroglyphs is listed on the National Register of Historic Places.
NEW TOUR
A new daily guided tour called "An Encyclopedia of the American Indian" launches Memorial Day weekend, May 23-25. The tour showcases 20 recently uncovered petroglyphs, their stories, and the significance the red rock played in American Indian spiritual life and oral tradition. It will be offered three times a day, at 10:30 a.m., 1 and 3 p.m., during regular site hours.
NEW WEBSITE
A new website at http://collections.mnhs.org/jp/ provides access to thousands of 3-D-styled scanned photos of the petroglyphs. The images were taken by the University of Minnesota's Evolutionary Anthropology Lab as a way to document the petroglyphs and to provide baseline conservation
information. The website highlights the photos and provides additional historical background.
AMERICAN INDIAN ELDERS
American Indian elders have participated in every aspect of the recent conservation and the ongoing interpretation of the petroglyphs' meaning and significance.
"Dakota elders have a saying: 'The sacred is like rain. It falls everywhere but pools in certain places,'" said Sanders. "The elders working with us here at Jeffers have brought the sacred intent to the stories of these ancient people. With so much knowledge getting lost, they have have guided us with context, truth and meaning. They have helped us uncover and piece together narratives that are healing. Healing is important."
Funding is made possible, in part, by the Legacy Amendment's Arts and Cultural Heritage Fund through the vote of Minnesotans on November 4, 2008.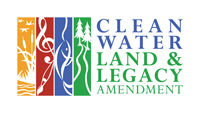 MNHS is a non-profit educational and cultural institution established in 1849. MNHS collects, preserves and tells the story of Minnesota's past through museum exhibits, libraries and collections, historic sites, educational programs and book publishing. Using the power of history to transform lives, the Society preserves our past, shares our state's stories and connects people with history.
The Minnesota Historical Society is supported in part by its Premier Partners: Xcel Energy and Explore Minnesota Tourism.