For immediate release
Media contacts:
Jessica Kohen, Marketing and Communications, 651-259-3148, jessica.kohen@mnhs.org
Lauren Peck, Marketing and Communications, 651-259-3137, lauren.peck@mnhs.org
Suburbia: Lead Release
Pink flamingos and a manicured lawn: the American Dream realized?
'Suburbia' exhibit opens Oct. 10 at the Minnesota History Center
In 1950, approximately 70 percent of people in the Twin Cities metro lived in Minneapolis and St. Paul. By 2010, that figure had dropped to 20 percent. This dramatic shift from cities to suburbs took hold across the country and is seen by many historians as one of the most important events in US history.
What drew people to the suburbs in the first place? Did reality reflect the dream of suburban living? And what does suburbia look like today? Visitors can explore these concepts, plus take in the changing styles of home building and interior design, in the new exhibit, "Suburbia," Oct. 10, 2015 to March 20, 2016, at the Minnesota History Center, St. Paul.
Through firsthand accounts, immersive settings, multimedia interactives and vibrant displays, visitors can explore the lives of the people who moved to the suburbs, those who were excluded, and all the people in between. "In 1959, the average age of marriage was 19," said Ellen Miller, exhibit developer. "Today, millennials are delaying the age of marriage and opting to live in the urban core. By looking back at suburban America, we hope to spark conversations about how the ideal of the 'American Dream' is changing."
Related programs
All programs are free with History Center admission.
Spooky Side of Suburbia Happy Hour, Oct. 27, 5-8 p.m.
Learn about the bizarre side of the 'burbs while enjoying a cash bar, food samples and a live DJ.
History Lounge: A Green History of Twin Cities Suburbia, Dec. 8, 7 p.m.
Explore the changing view of environmentalism through the lens of the suburban lawn.
Name that Suburb! Offered during MEA and December holiday school release days
Test your suburb-smarts with a live retro-style game show.
History Hijinx, Offered during MEA and December holiday school release days
A make-it-take-it craft activity about suburban home design.
Related MNHS Press titles
Learn more about the suburbs with Suburban World: the Norling Photos. Plus, discover your inner domesticity with Hot Dish Heaven, Bundt Cake Bliss and Potluck Paradise.
Exhibit and Program Support
"Suburbia" is made possible in part by the Legacy Amendment through the vote of Minnesotans on Nov. 4, 2008.
Location and Hours
The Minnesota History Center is located at 345 Kellogg Blvd. W. in St. Paul. Hours are 10 a.m. to 8 p.m. Tuesdays (admission is free on Tuesdays from 5 p.m. to 8 p.m.), 10 a.m. to 5 p.m. Wednesdays through Saturdays and noon to 5 p.m. Sundays. Auxiliary aids and services are available with advance notice. For more information, call 651-259-3000 or 1-800-657-3773.
Admission
Admission to "Suburbia" is included with regular History Center admission of $11 for adults, $9 for seniors and college students, $6 ages 6 to 17; free age 5 and under and MNHS members.
About the Minnesota History Center
The Minnesota History Center holds the collections of the Minnesota Historical Society. The History Center is home to an innovative museum, engaging public programs, a modern library, distinctive gift shops and an award-winning restaurant.
"Suburbia" is funded in part by the Legacy Amendment's Arts and Cultural Heritage Fund (ACHF) through the vote of Minnesotans on Nov. 4, 2008.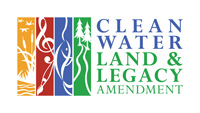 About the Minnesota Historical Society
The Minnesota Historical Society is a non-profit educational and cultural institution established in 1849. MNHS collects, preserves and tells the story of Minnesota's past through museum exhibits, libraries and collections, historic sites, educational programs and book publishing. Using the power of history to transform lives, MNHS preserves our past, shares our state's stories and connects people with history.
The Minnesota Historical Society is supported in part by its Premier Partners: Xcel Energy and Explore Minnesota Tourism.