For immediate release
MNHS Adds History to the Holiday Season
MNHS historic sites and museums offer many events and programming to celebrate the holiday season. Visitors can experience the excitement of what the holidays were like at two historic homes; James J. Hill House will celebrate a Gilded Age Christmas during Hill House Holidays, and Alexander Ramsey House will give a glimpse of a Victorian Christmas in 1875. Mill City Museum will host its annual performance of "An 'Eventually' Christmas: Holidays at the Mill" in the Flour Tower, exploring the Washburn Crosby company holiday party in 1920. On Dec. 26, visitors can head to the Minnesota History Center for Kwanzaa Family Day to learn about this holiday tradition with music, storytelling, art and more. Visit the MNHS calendar for more holiday events around the state.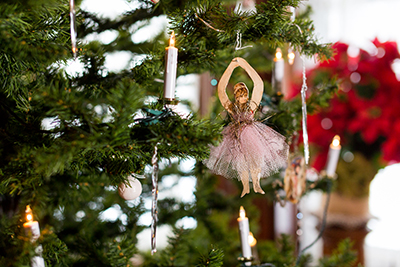 Minnesotans can look to MNHS for unique holiday gift ideas that blend history and gift giving in a non-mall shopping environment. Find everything from books to jewelry at MNHS stores and the online shop. Plus, members can enjoy 20 percent off purchases during Double Discount Weekend Dec. 3-6.
Members of the media can look to MNHS for holiday story ideas and resources like historic photos, artifacts and more. Feel free to contact me for questions or help.
 
About the Minnesota Historical Society
The Minnesota Historical Society is a non-profit educational and cultural institution established in 1849. MNHS collects, preserves and tells the story of Minnesota's past through museum exhibits, libraries and collections, historic sites, educational programs and book publishing. Using the power of history to transform lives, MNHS preserves our past, shares our state's stories and connects people with history.