For immediate release
200-Year-Old Fort Snelling Book Provides New Insights into Early Minnesota History
A key piece of Fort Snelling history was recently donated to the Minnesota Historical Society: an Army Fifth Regiment order book from 1826-1827.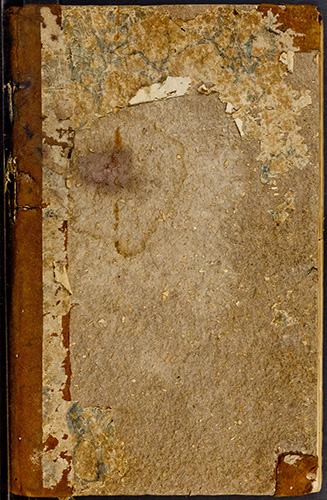 The Fifth Regiment occupied the fort in its early days—construction was completed in 1825—and this handwritten book details daily life at the fort during 1826 and 1827 through documented military orders. At the time, the fort was commanded by its namesake, Col. Josiah Snelling, and soldiers' duties included protecting U.S. interests in the fur trade and serving as a bulwark against British forces in Canada.
"We don't know exactly how the donor's family came to own the book as they had no apparent connection to the fort. But we do know that it is a welcome addition and invaluable resource for researchers interested in the early days of the fort, particularly in light of the ongoing revitalization plans for the site," says Associate Manuscripts Curator Shelby Edwards.
Some of Edwards' favorite excerpts include accounts of unofficer-like and gentleman-like conduct, misappropriation of hospital rations—"a doctor stealing drugs from the fort's medical supply," she says—and the most common charge: habitual drunkenness.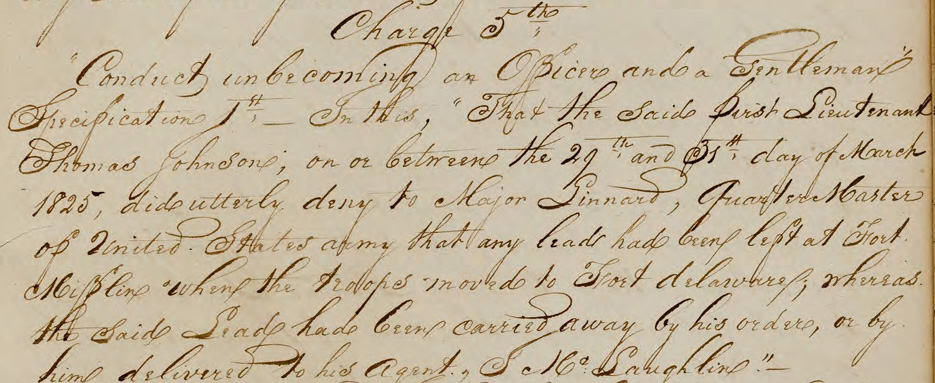 This new acquisition complements Fifth Regiment order books already in MNHS' manuscripts collections covering earlier years, 1819-1824, in Fort Snelling's history. All of these books are particularly rare to find in Minnesota; most of Fort Snelling's existing military records are part of the National Archives in Washington, D.C.
Over its nearly 200 years of existence, the order book has suffered wear and tear and water damage. It even contains holes, possibly from buckshot and being used for target practice—not an entirely unheard of use, according to MNHS curators. Conservation staff have stabilized the book for preservation.

MNHS staff recently digitized this new acquisition, as well as the order books covering 1819-1824, so that these manuscripts can be shared with the general public. The books are available to view on the MNHS website here:
​About Historic Fort Snelling
Historic Fort Snelling is located near the MSP airport at the intersection of Hwys. 5 and 55 overlooking the Mississippi and Minnesota rivers. Originally a frontier outpost, the fort and surrounding buildings were later used for military training from the Civil War through World War II. Human history in the area dates back at least 10,000 years. Historic Fort Snelling is Minnesota's first National Historic Landmark and a member of the International Coalition of Sites of Conscience.  
About the Minnesota Historical Society
The Minnesota Historical Society is a non-profit educational and cultural institution established in 1849. MNHS collects, preserves and tells the story of Minnesota's past through museum exhibits, libraries and collections, historic sites, educational programs and book publishing. Using the power of history to transform lives, MNHS preserves our past, shares our state's stories and connects people with history.        
The Minnesota Historical Society is supported in part by its Premier Partners: Xcel Energy and Explore Minnesota Tourism.