For immediate release
Makeshift Prison Weapons and Tools Offer a Glimpse of Life Behind Bars at Stillwater Prison
When Minnesota State Archives staffers Charles Rodgers and Anjanette Schussler made a routine visit to go through a stash of paper records at Minnesota Correctional Facility-Stillwater in March, they uncovered an unexpected trove in an old vault in the prison's Administration building: an evidence box full of homemade weapons and tools confiscated from inmates.  

Archivists invited MNHS curator Sondra Reierson to go through the objects, which includes everything from toothbrush and razor shanks to improvised tattoo guns, some still in evidence bags. Most of the items date to the 1970s through the 1990s and were crafted out of everyday items like pens, rulers and pieces secretly crafted in the prison's wood and metal shop.
Reierson decided to acquire the pieces for MNHS' collections. "Weapons and tools like these don't often find their way into museum collections, and it can be hard to document the experiences of prisoners through objects," she says. "These items help give us a sense of what life could be like for inmates at Stillwater." 
She notes that the acquisition complements other collections items related to crime and criminal justice in Minnesota, including crack pipes confiscated by the Minneapolis Police Department in the 1990s and the revolver used to injure gangster John Dillinger in a St. Paul police shootout.

These new acquisitions are currently being digitized and will be available to view on the MNHS website by September 2017. Digitization of MNHS collections for online access is made possible by the Legacy Amendment's Arts and Cultural Heritage Fund through the vote of Minnesotans on Nov. 4, 2008.
State Archives staff added new prison records dating from 1906 to 2005—covering topics like inmate surgeries, prison commissary purchases and employee payroll—to the already extensive records from Stillwater at MNHS, helping document a more complete picture of Minnesota's oldest state prison. Finding aids including these new records are now available in the Gale Family Library's online catalog, and researchers may view the new papers in person in the library in St. Paul.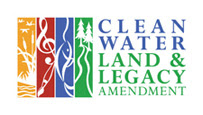 About the Minnesota Historical Society
The Minnesota Historical Society is a nonprofit educational and cultural institution established in 1849. MNHS collects, preserves and tells the story of Minnesota's past through museum exhibits, libraries and collections, historic sites, educational programs and book publishing. Using the power of history to transform lives, MNHS preserves our past, shares our state's stories and connects people with history.
The Minnesota Historical Society is supported in part by its Premier Partners: Xcel Energy and Explore Minnesota Tourism.