For immediate release
Innovative Game-Based Field Trips Expand to 'Minnesota's Greatest Generation' Exhibit
The Minnesota History Center's groundbreaking game-based experience for students to explore history, Play the Past, has recently expanded to include the "Minnesota's Greatest Generation" exhibit. This exhibit focuses on the stories of those shaped by the Great Depression, World War II and baby boom. 
Previously offered only in the "Then Now Wow" exhibit, students on a field trip can now experience two exhibits through Play the Past where they pursue quests, earn badges and collect "digital" artifacts while interacting with the exhibits using a mobile device. Everything collected in the "digital backpack" is then sent to teachers for further exploration back in the classroom.
Students can discover "Minnesota's Greatest Generation" through three new thematic hubs starting Oct. 1:
The Great Depression: Meet several Americans struggling with everything from lost jobs to heating their home and search for objects around the exhibit to help your neighbors.
World War II: Join the war effort by exploring several jobs in the military and on the home front, including a Women's Army Corps pilot, deployed soldier and conscious objector.  
The Boom: Help characters find jobs and buy homes and learn about issues like employment and housing discrimination. 
This expansion also adds augmented reality to the field trip experience. When a mobile device is held up to certain images in the exhibit, the photo "comes alive" and various historical characters will direct students through a Play the Past quest. The goal is to deepen students' sense of empathy for those who lived during these challenging times.
The Minnesota History Center has offered Play the Past field trips, aimed at grades 4-6, since January 2014. The original experience, set in "Then Now Wow," offers opportunities to learn about mining in northern Minnesota, 19th-century immigrant life on the prairie and the fur trade. The game's first expansion, a hub on today's Dakota communities, was added in 2016.
This project was made possible by the Legacy Amendment's Arts and Cultural Heritage Fund through the vote of Minnesotans on Nov. 4, 2008.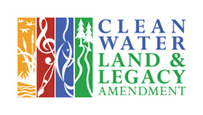 About the Minnesota History Center
The Minnesota History Center holds the collections of the Minnesota Historical Society. The History Center is home to an innovative museum, engaging public programs, a research library, distinctive gift shops and an award-winning restaurant.
The Minnesota Historical Society is a nonprofit educational and cultural institution established in 1849. MNHS collects, preserves and tells the story of Minnesota's past through museum exhibits, libraries and collections, historic sites, educational programs and book publishing. Using the power of history to transform lives, MNHS preserves our past, shares our state's stories and connects people with history.
The Minnesota Historical Society is supported in part by its Premier Partners: Xcel Energy and Explore Minnesota Tourism.