For immediate release
MNHS and Amherst H. Wilder Foundation Partner to Support Emerging Community Leaders
Neighborhood Leadership Program fosters important leadership skills, including understanding impact of local history
On March 14, members of the most recent Neighborhood Leadership Program (NLP) cohort will graduate the program in a ceremony at the James J. Hill House in St. Paul. 
Created in 1995 by the Amherst H. Wilder Foundation, the six-month Neighborhood Leadership Program works to develop the skills of existing and emerging community leaders who want to build connections and make positive changes in their communities. 
The Minnesota Historical Society and Wilder have partnered on NLP since 2010, working to demonstrate how local history shapes communities. Since the 2017-2018 cohort began in September, participants have researched various St. Paul neighborhoods' history, learned about MNHS' local history resources, and explored policies that impact minorities, communities of color and marginalized groups through the story of St. Paul's Rondo neighborhood. 
MNHS' Department of Inclusion and Community Engagement (DICE) works most closely on the program, and NLP prioritizes creating cohorts with a broad range of backgrounds, ages and cultures. Fifty-five percent of current cohort participants are from communities of color or Native American communities, and ages range from early 20s to over 70. 
"This program aligns so well with DICE's goals and our strategic priority to better serve and engage with all people of Minnesota," says Kyle Parsons, manager of Inclusion and Community Engagement at MNHS. "We love to see the participants interact with local history and understand how history impacts their neighborhoods and communities."
This program is made possible by the Legacy Amendment's Arts and Cultural Heritage Fund through the vote of Minnesotans on Nov. 4, 2008.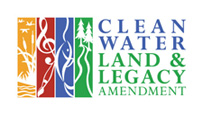 About the Amherst H. Wilder Foundation
The Amherst H. Wilder Foundation combines knowledge, compassion and action to improve lives today and for generations to come. We create lasting, positive change rooted in people through direct services, research and community partnerships. For more information about the Wilder Foundation visit www.wilder.org.
About the Minnesota Historical Society
The Minnesota Historical Society is a nonprofit educational and cultural institution established in 1849. MNHS collects, preserves and tells the story of Minnesota's past through museum exhibits, libraries and collections, historic sites, educational programs and book publishing. Using the power of history to transform lives, MNHS preserves our past, shares our state's stories and connects people with history.

The Minnesota Historical Society is supported in part by its Premier Partners: Xcel Energy and Explore Minnesota Tourism.