For immediate release
Historic Fort Snelling Special Saturday Events
This summer Historic Fort Snelling will welcome two nationally recognized leaders in the African-American history field. 
Saturday July 28: Michael W. Twitty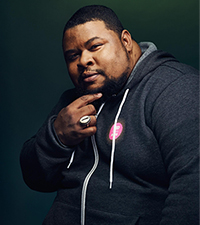 Culinary historian and food writer Michael W. Twitty is the author of the blog Afroculinaria.com and "The Cooking Gene: A Journey Through African American Culinary History in the Old South," tracing his ancestry from Africa to America and from slavery to freedom. "The Cooking Gene" was a finalist for the Kirkus Prize in 2017.
During his visit, Twitty will present on African-American history and foodways and offer ongoing historic cooking demonstrations throughout the day.
Saturday, August 4: Joseph McGill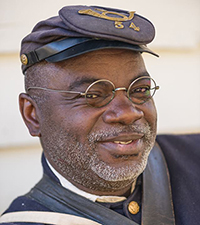 Joseph McGill Jr., founder of the Slave Dwelling Project, will visit Historic Fort Snelling to lead a public program and stay overnight in the historic fort. McGill works to preserve African-American slave dwellings and share the history of the people who lived there. To draw attention to these stories, McGill's work includes staying overnight in the spaces enslaved people once called home.
In the 1820s and 1830s, an estimated 15-30 enslaved people lived and worked at Fort Snelling at any one time, including Dred and Harriet Scott. McGill will offer a presentation on the Slave Dwelling Project and an evening tour for the public at Historic Fort Snelling.  
Stay tuned to www.mnhs.org/calendar for final details on these two events and other Saturday programs this summer.