An enduring presence and deep connection to the land.
Learn about Native communities in Minnesota, including stories of survival, resiliency, and adaptation.
Native Americans — Dakota, Ojibwe, as well as people from other tribal nations — have dwelled in this area for thousands of years and still live in here today. This exhibit shares their stories, enduring presence, and deep connection to the land.
View historic and contemporary photographs, maps, and artifacts — and learn how Native people have retained cultural practices, teachings and values, and an essential connection to home.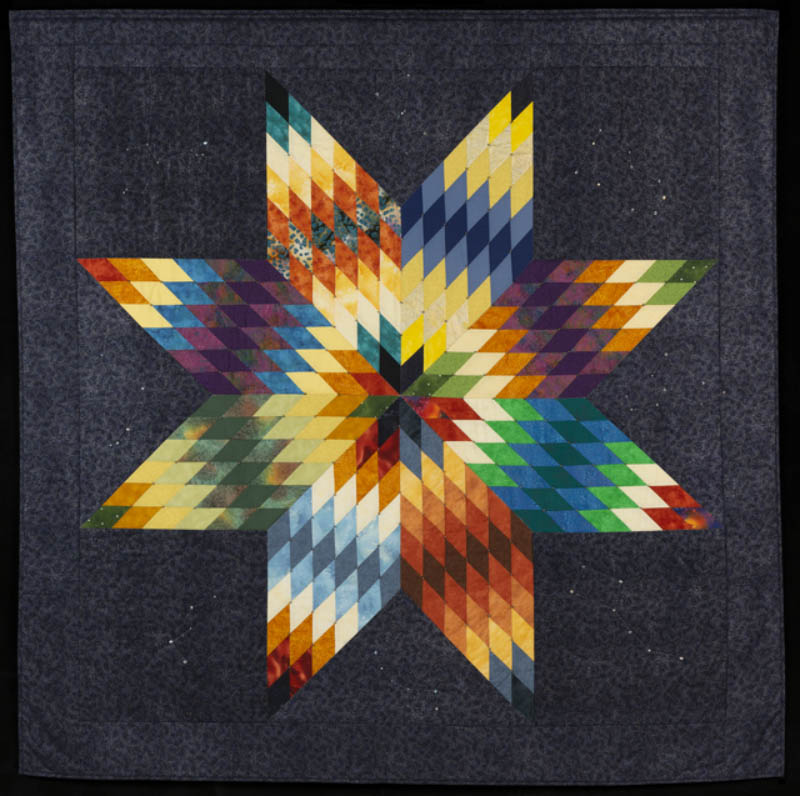 Exhibit opens December 7, 2019
Ticket price includes admission to all History Center exhibits.
Members get in free. Join today!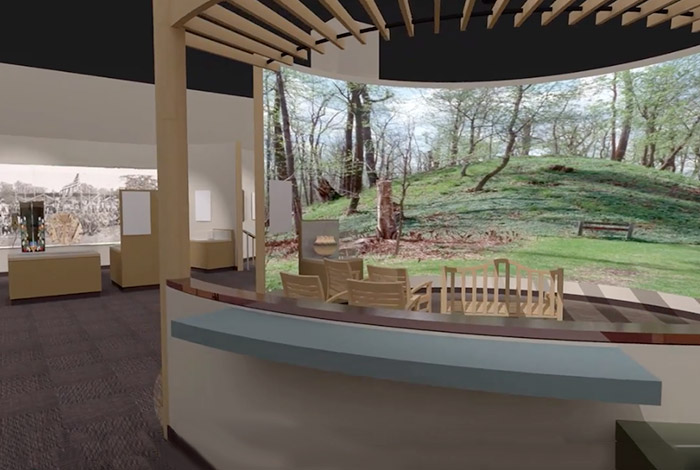 View of the central Gathering Place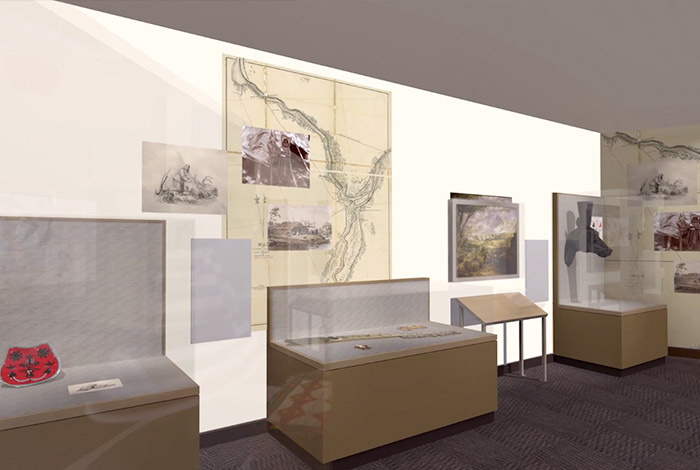 View of the Dakota Homeland section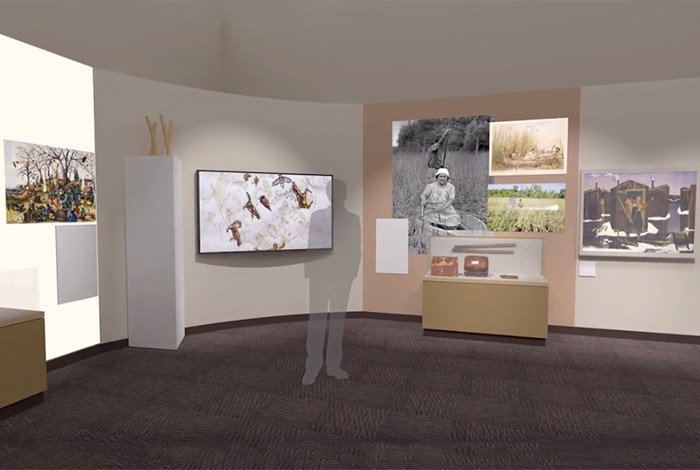 View of the Ojibwe Homeland section
Explore a wide range of objects spanning time periods, traditions, and materials. The exhibit draws on the depth and breadth of MNHS collections and archives, as well as objects on loan, to present the history and contemporary stories of the region's Indigenous peoples.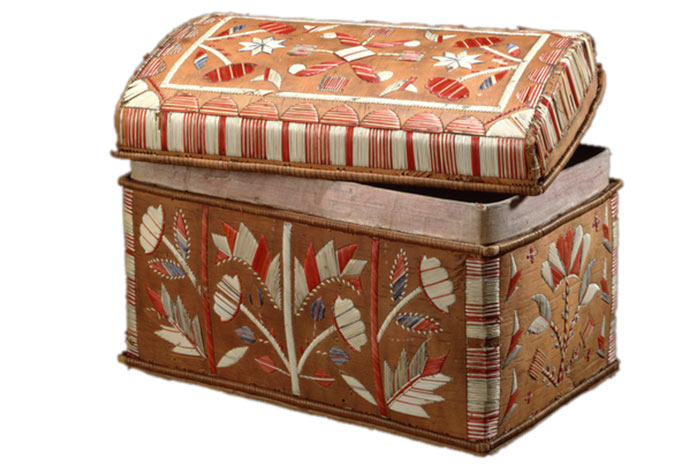 Quilled birch bark box
Made by an Eastern Ojibwe artist
Birch bark, porcupine quills, cloth
About 1890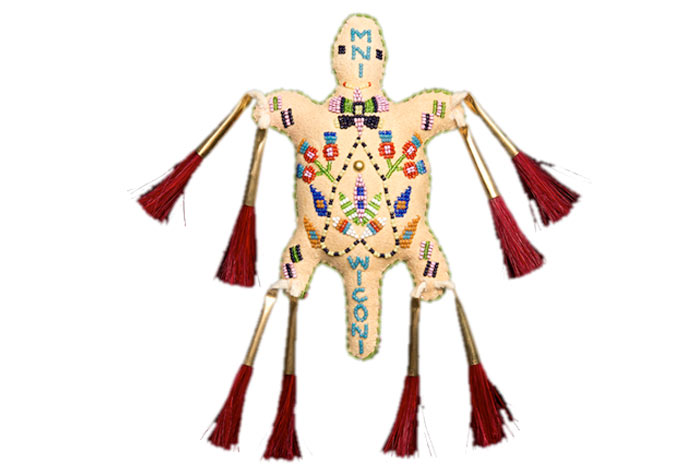 "Mni Wiconi" ćekpa oźuha ("Water is Life" umbilical cord pouch)
Made by Holly Young, Standing Rock Sioux Tribe (Dakota)
Brain-tanned leather, glass beads, horsehair, and metal
2016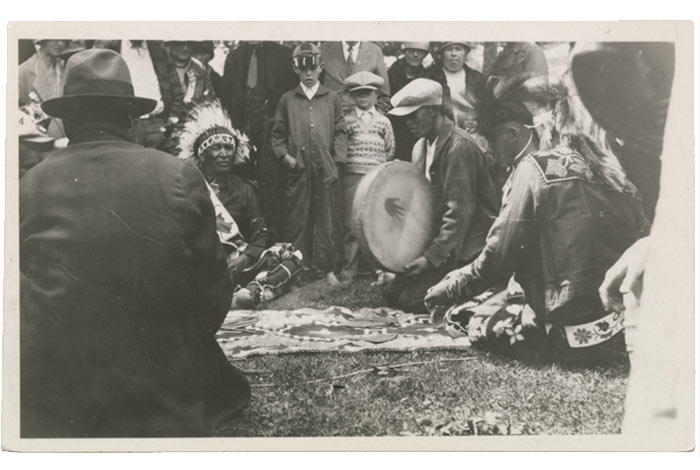 Moccasin game at Mille Lacs
Photographic print
June 14, 1928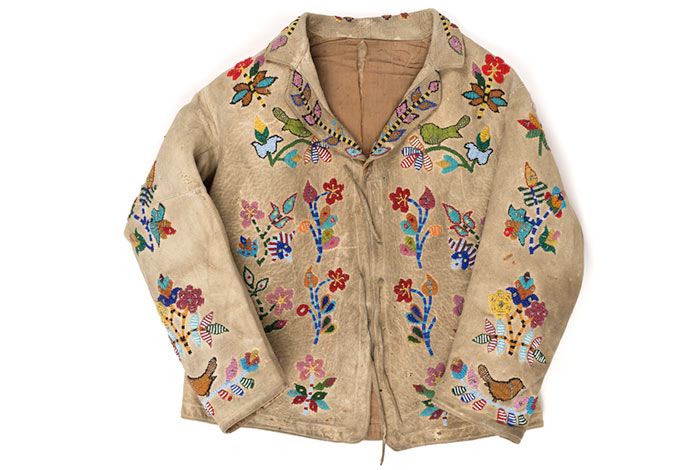 Child's floral jacket
Made by a Dakota artist
Late 1800s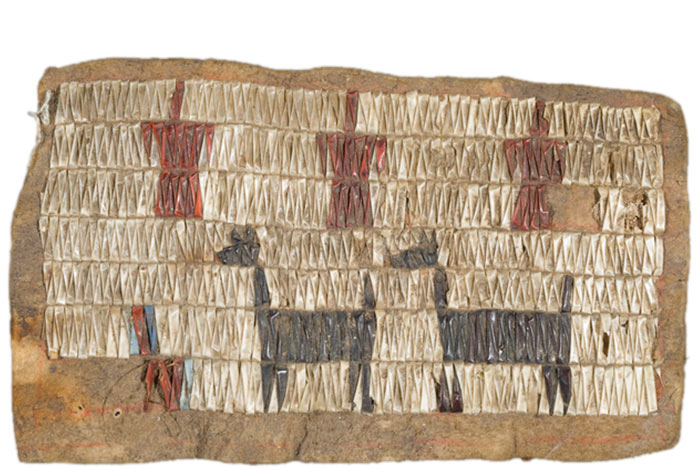 Dakota cradleboard ornament
Made by a Dakota artist
Porcupine quill, leather
Late 1700s – early 1800s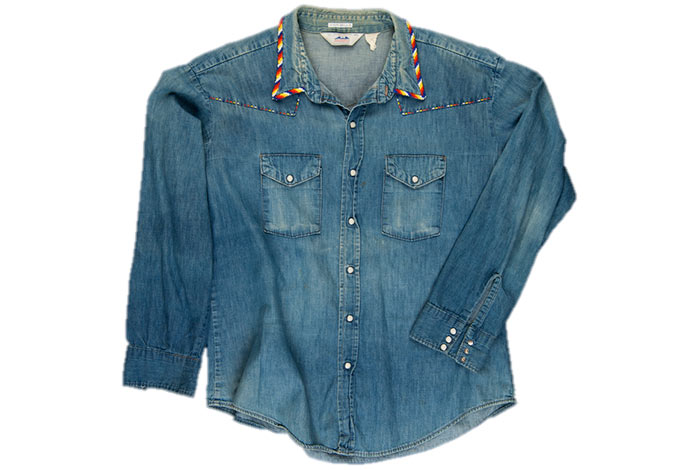 Shirt from activist outfit
Worn by Joe Campbell (1943-2014)
Prairie Island Indian Community (Dakota)
1990s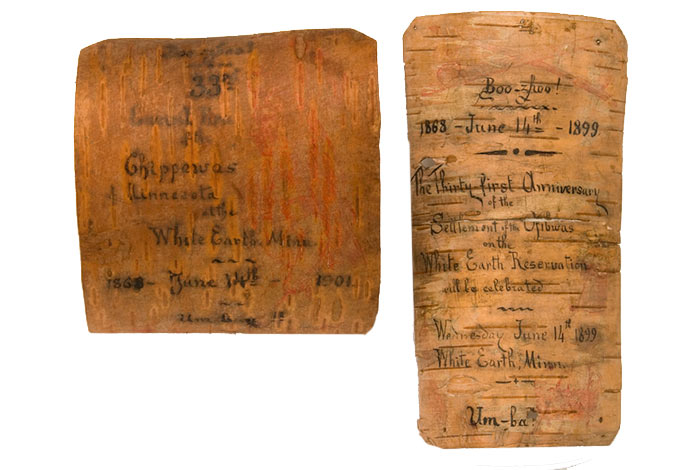 Invitation to White Earth Reservation celebration
Ink on birch bark
1899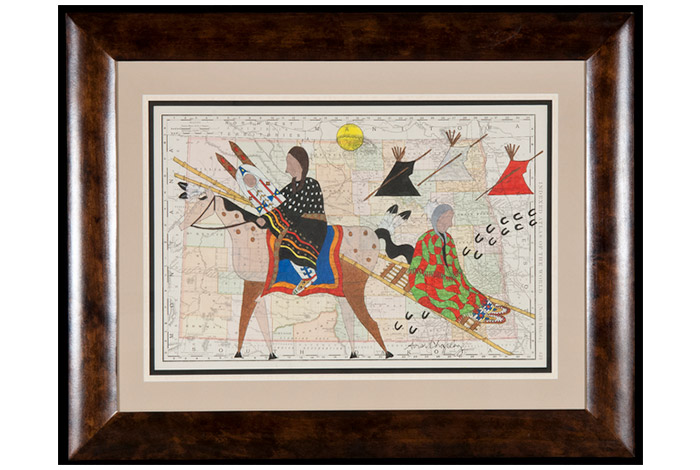 For Every Great Man, There is a Great Woman
Avis Charley, Spirit Lake Dakota and Diné
Color pencil and acrylic on paper (ledger art)
2012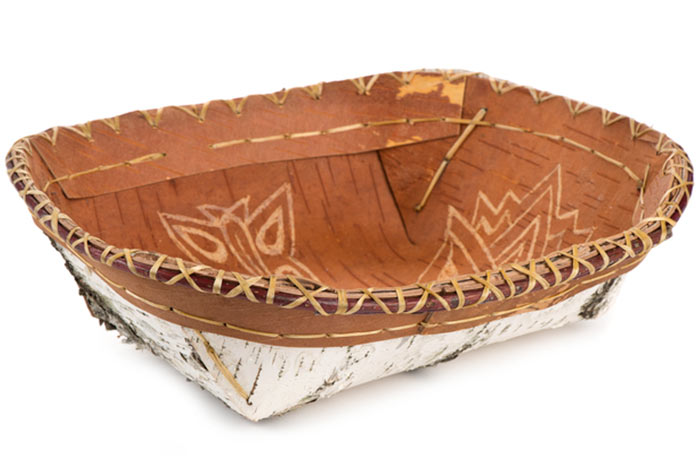 Nooshkaachinaagan (winnowing tray)
Made by Pat and Gage Kruse, Red Cliff Band of Lake Superior Chippewa
Birch bark, willow, simulated sinew
2014
Minnesota History Center
Sat., Dec 7, 2019, 11:00 am - 3:00 pm
Visit the Minnesota History Center for a Saturday of activities to open the new exhibit Our Home: Native Minnesota. Visitors can enjoy acoustic music with Mitch Walking Elk, hoop dance performances by the Sampson Brothers, demonstrations of birch-bark biting artwork with Denise Lajimodiere, and traditional games like kansu kutepi (dice game), tasiha (ring and pin) and cankawacipi (spinning tops) with Jeremy Red Eagle.