A history of the Twin Cities' theater company Ten Thousand Things, which brings intelligent, lively theater to nontraditional audiences—to prisons and homeless shelters, adult education centers and rural areas—as well as the general public.
The Center for Hmong Arts & Talent (CHAT) is an arts advocacy group based in St. Paul's Frogtown neighborhood. Since its inception in 1998, CHAT has transformed into a social justice arts organization that engages with local and national Hmong communities.

The popular 6th Grade MN History Pass gives Minnesota sixth graders FREE admission to all MNHS sites and museums during non-school hours. Perfect for spring break!
March is Women's History Month! You can use the collections of the Gale Family Library to learn about important Minnesota women.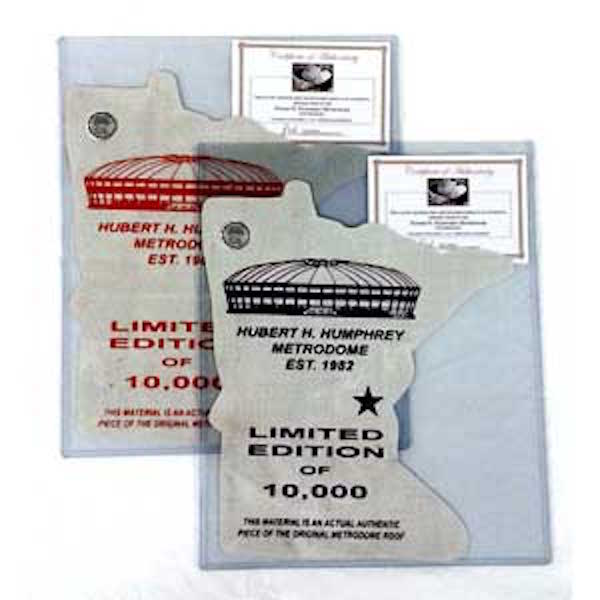 A perfect gift for the baseball fan. Made from the original white Teflon Metrodome roof that collapsed in the winter of 2010, this collectible is printed with an image of the Hubert H. Humphrey Metrodome and cut in the shape of Minnesota.