Organized youth camping became popular in the late nineteenth century against the backdrop of the Progressive Era. In Minnesota and across the United States, reformers believed that offering fresh-air vacations to poor children living in crowded cities would contribute to public health.

Homemade with Honey by Sue Doeden is the sixth book in the Northern Plate series, celebrating the bounty of the Upper Midwest by focusing on a single ingredient, exploring its historical uses as well as culinary applications across a range of dishes.

The popular 6th Grade MN History Pass gives Minnesota sixth graders FREE admission to all MNHS sites and museums during non-school hours. Perfect for spring break!

Spend a Friday evening at the Alexander Ramsey House diving into house history research. Learn how to unravel the the history of your home using maps, city directories, photographs, manuscript collections, architectural periodicals, and state archive records.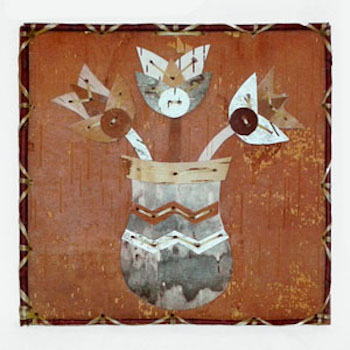 Pat Kruse creates his 3-dimensional mosaic birch bark art "to honor the old ways and the ancestors that practiced these ways." Kruse is one of three artists selected for an artist-in-residence program at MNHS. During this time, he has researched the birch bark collection in an effort to further build an apprentice relationship with his son, so he can pass on this traditional knowledge.