Organized youth camping became popular in the late nineteenth century against the backdrop of the Progressive Era. In Minnesota and across the United States, reformers believed that offering fresh-air vacations to poor children living in crowded cities would contribute to public health.

Award-winning historian Odd Lovoll recounts the untold story of the history of Norwegian immigration to Canada, tracing the stories and documents of emigrant families south to the Upper Midwest, primarily Wisconsin and Minnesota.

The popular 6th Grade MN History Pass gives Minnesota sixth graders FREE admission to all MNHS sites and museums during non-school hours. Perfect for spring break!
Spring has sprung and many Minnesotans can't wait to dig into their gardens.  You can use the collections of the Gale Family Library to learn about the history of gardening in Minnesota!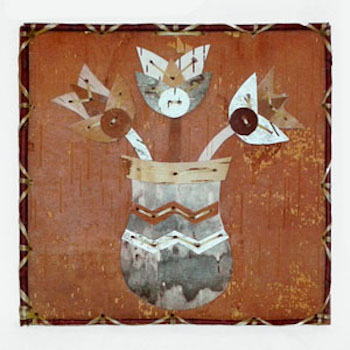 Pat Kruse creates his 3-dimensional mosaic birch bark art "to honor the old ways and the ancestors that practiced these ways." Kruse is one of three artists selected for an artist-in-residence program at MNHS. During this time, he has researched the birch bark collection in an effort to further build an apprentice relationship with his son, so he can pass on this traditional knowledge.