James J. Hill House

The Gilded Age mansion of "The Empire Builder"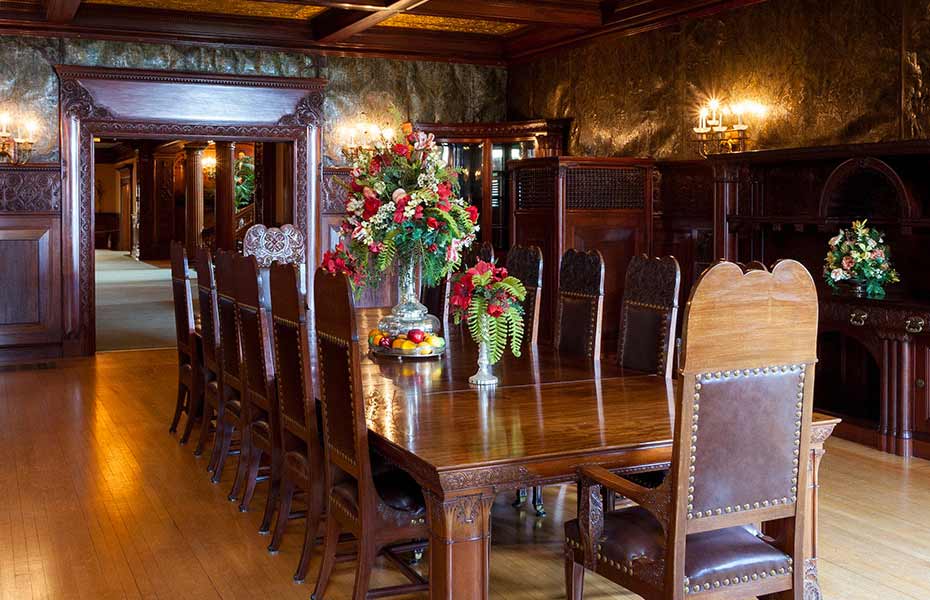 The Gilded Age mansion of
"The Empire Builder"
Christmas Tours

Nov. 22 – Dec. 31

Day
First Tour
Last Tour
Friday
10:00 am
3:30 pm
Saturday
Christmas Saturdays
Sunday
1:00 pm
3:30 pm
Monday
No public tours
Tuesday
No public tours
Wednesday
10:00 am
3:30 pm
Thursday
10:00 am
3:30 pm
Admission

 
Cost
Adults
$10
Seniors (65+)
Active military and veterans
College students
$8
Children ages 5-17
$6
Children age 4 and under
Free
MNHS members
Free
History-Connects (Reduced Admission)
Get tickets
Explore upstairs and downstairs life in Minnesota's Downton Abbey — a 36,000-square-foot mansion built for railroad titan James J. Hill.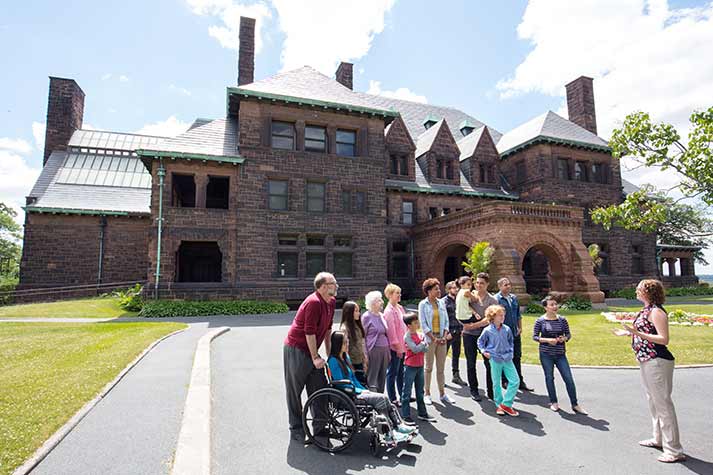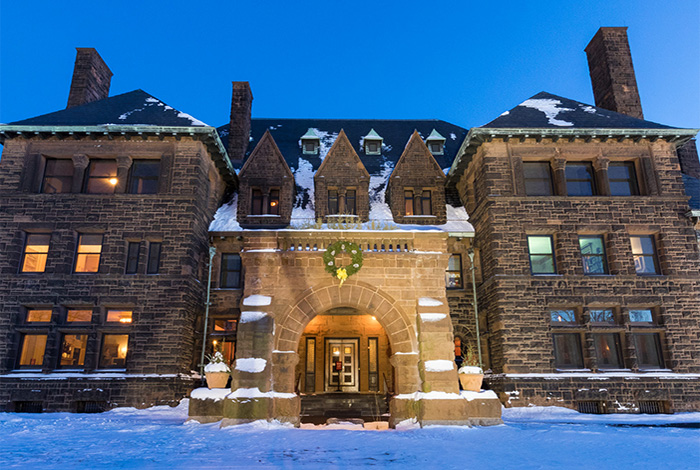 Wednesdays, Thursdays, Fridays, and Sundays, November - December
In the 1890s, St. Paul's Summit Avenue was a holiday destination where friends and neighbors would gather together to celebrate the Christmas season and welcome the New Year. On this holiday tour, discover holiday celebrations of the past through the stories of those who lived and worked on Summit Avenue, including excerpts from Hill family letters and journals and rare historic photographs of the neighborhood.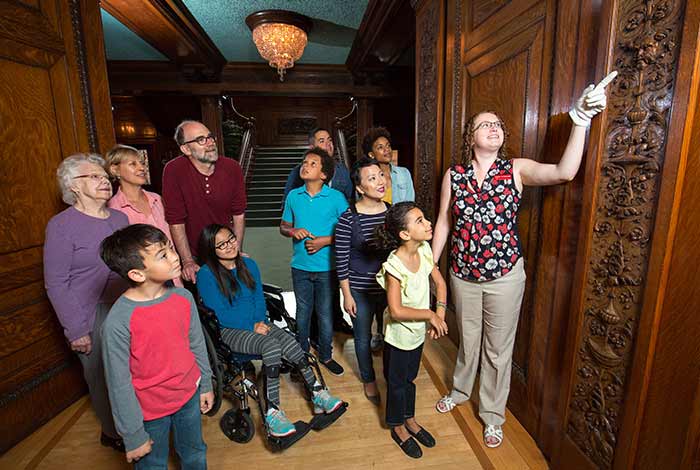 Wednesdays through Sundays, January - November
Learn about James J. Hill's influence on the region and about his network of family members, servants, workers, and guests. Marvel at the impressive house details such as chandeliers, stained glass, and hand-carved woodwork sprawled throughout the home. Last tour is at 3:30 pm.
Saturdays, November 24 -
December 29, 2018
Go at your own pace and explore the James J. Hill House on a self-guided tour. See how the Hill family and their servants prepared for the holidays.
First Tuesday of every month
Take a sensory-based tour designed for people with memory loss and their caregivers.
Get tickets
May–September
Saturdays and Sundays
Explore the architecture, social history, and preservation of one of America's grand boulevards on a 90-minute guided tour.
The largest house in St. Paul
The rugged stone, massive scale, fine detail, and ingenious mechanical systems of this magnificent Gilded Age mansion recall the powerful presence of James J. Hill, builder of the Great Northern Railway.
With 13 bathrooms, 22 fireplaces, 16 chandeliers, a reception hall nearly 100 feet long, sophisticated technical systems, and a two-story, skylit art gallery, it was once the largest private residence in the state.
The home served as the center for the public and private lives of the Hill family for 30 years. It was named a National Historic Landmark in 1961.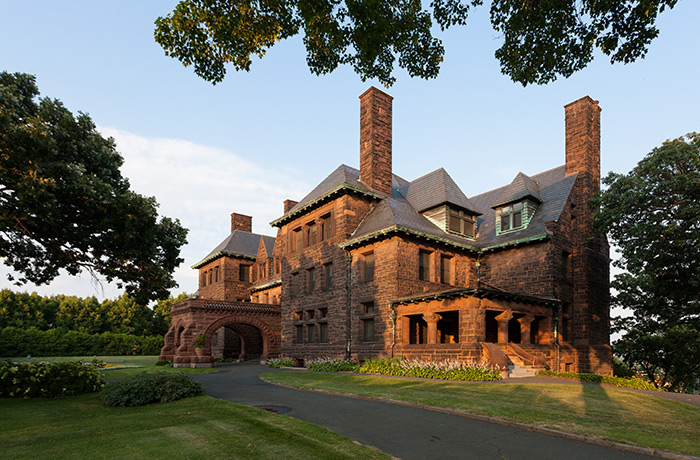 Use your favorite social media channel to share your interest in the #JamesJHillHouse with friends, family, and colleagues. It just might show up here as well!